Automatic Gates Hoppers Crossing
Automatic gates have numerous advantages. Primarily security, but they also offer convenience and aesthetics to a property.
Automatic gates come in a range of shapes and sizes, suited for a range of residential, commercial and industrial applications. There are a number of options when choosing an automatic gate, with the first being making the decision between a sliding or swinging opening.
Then there's the decision of solar powered or electric motors, and lastly the design – custom, laser cut, tubular, aluminium or steel.
Solar Powered or Electric Powered Automatic Gates
Your new automatic gates can be operated by either solar power or electric power. If you are wanting to make your home more environmentally friendly, you can run them on solar power.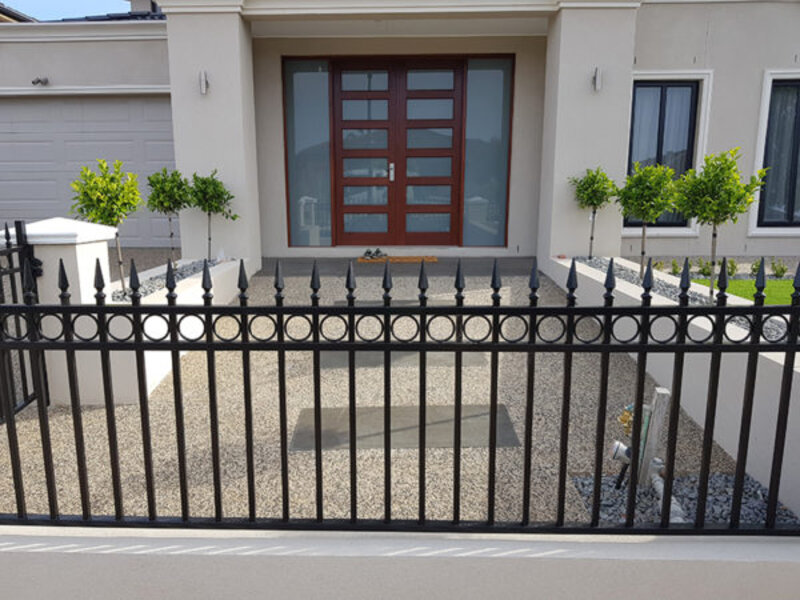 Automatic Gates to Compliment Your Landscape Design
We take particular care when designing your automatic gates to ensure they match with your existing landscape design, whilst protecting and safeguarding your home from unwanted visitors.
We install both sliding and swinging gates that offer great security to your family and property whilst maintaining a stylish, modern look.
Swing Gates vs. Slide Gates
Swing gates and slide gates are the two most commonly used automatic gate systems. When deciding between a swing gate and slide gate you need to consider the size, weight and space available. Automatic swing gates range in size usually up to 20 feet, and slide gates up to 100 feet. Swing gates often include underground loops to allow exit without a remote.  
Single Swing Gates
These types of gates work well in situations where there is very limited space and the area is flat. When space and slope are an issue, some automatic swing gates can be adjusted so that the gate swings as it lifts for added ground clearance.
Double Swing Gates
A single swing gate opens like a door, whereas a double swing gate opens like double doors. These types of gates are suitable when there is space limitations on both length and width. This particular style of swing gate is visually appealing and extremely common for residential properties where aesthetics are paramount.
Track Sliding Gate
To accommodate this style of gate, the available space on at least one side of your driveway must be equal in width to the drive. These gates slide completely out of the way when opened via wheels on a track.
To arrange a free measure and quote on your next automatic gate job, please contact the team at Brisk Landscaping in Melbourne on 1300 027 475.
We offer a wide selection of automatic gates and our friendly and knowledgeable staff are equipped with years of experience to assist you with finding the best gateway solution to suit your property.
SERVICING MELBOURNE WIDE
1300 027 475

info@brisklandscaping.com.au
CONTACT INFROMATION
Email us for any inquiry you have.