Adding paving to outdoor spaces dramatically enhances the aesthetics of any outdoor space. The durability of paved surfaces is one of the main factors that attracts so many homeowners to this feature. Not only is paving appealing to the eye, but it also adds functionality, allowing outdoor spaces to be versatile and usable for a variety of purposes. Our paving can suit any driveway, garden, or outdoor area in general. We provide our clients with a variety of options in regards to paving style and design, making sure that the paving of their choice complements their outdoor area flawlessly and adds the atmosphere that they are looking to create.
If you are interested in adding appeal to your outdoors area through eye catching paving, contact us at 1300 027 475
We are one of the best paving contractors in Melbourne that offer high-quality operations for you and your house. With lots of experience in paving in Melbourne, we provide dependable and reliable paving services by knowledgeable servicemen with a track record of excellent work. Whether you need a new pavement or mosaic pathway installed, a retaining wall constructed for your gardens, or your backyard renovated, we have the skills and understanding to get the job done.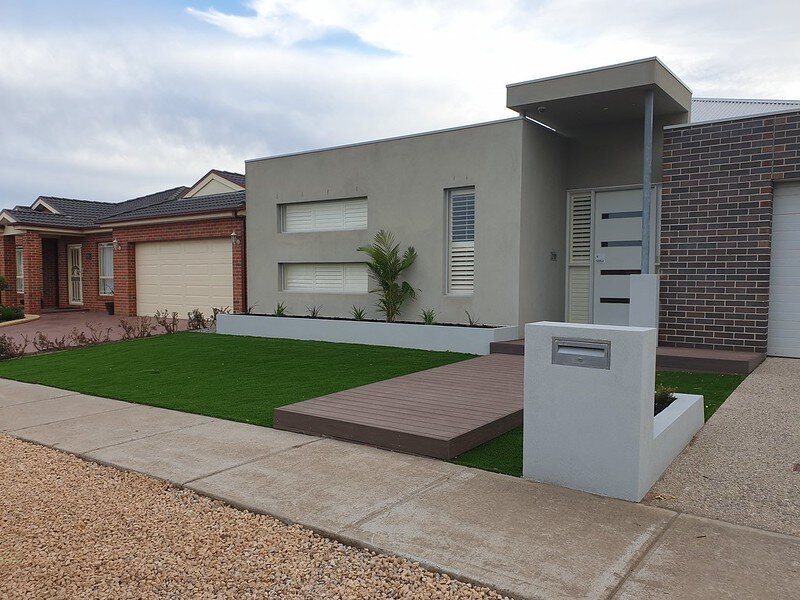 If you need expert landscaping services and care for detail is crucial to you, get in touch with us right now.
Why we are The Best Paving Contractors in Melbourne?
We are best paving contractors in Melbourne because we offer a comprehensive range of services from trustworthy and professional tradespeople who produce high-quality, economical, ecologically responsible work of paving in Melbourne:
Paving\Driveways
Footpaths
Patios
Bricklaying
Gardening
Reinforcing Walls
Garden renovations and landscaping
a characteristic of water
Pool coping, irrigation schemes, and turf installation
Regardless of the type or size of the job, we will assign you an experienced estimator who would also visit your site to evaluate your needs and give advice or alternative options if necessary for paving services in Melbourne.
We are aware of the value of a good investment, whether it be for your house or company. We take satisfaction in being able to provide very high standards of work at rates that are competitive. We can provide you with guaranteed answers for all of your asphalt resurfacing and emergency repairs in bitumen paving thanks to our management and administration staff, who have worked in the field for 10 years and handle everything when it comes to landscaping services.
In addition to working within the client's schedule and completing the work to a high degree, with a premium finish and assured value for money, we will provide a free, neither any quote. Using the best tools, we will make sure you get the results the client is looking for. Therefore, if you have any work related to paving in Melbourne then contact the best paving contractors in Melbourne today without any second thought. We will give solutions to all your problems and work with you to provide a hundred per cent satisfaction.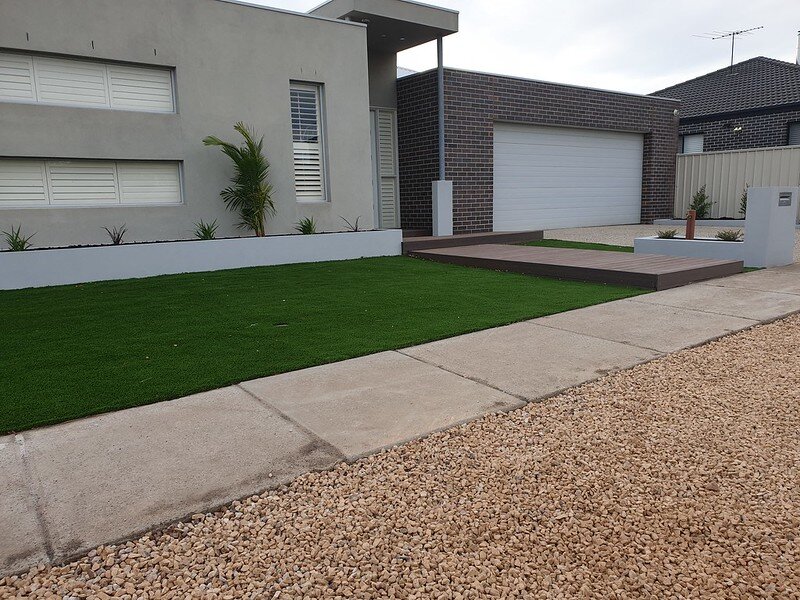 Paving Repairs Services by Brisk Landscaping
Our Paving in Melbourne teams offer the most helpful and friendliest customer service in the market, and our paving operations and driveway repairs are performed utilising the finest calibre materials and workmanship. You can rely on our paving repairs professionals when you need a group with years of experience in the field and a commitment to offering first-rate service.
Driveways with us are ideal for enhancing and revitalising the front garden. They surpass the antiquated, unattractive cement driveway in terms of class and refinement.
To prevent the issue from getting worse, it is crucial to have things repaired as soon as they are damaged.
For a prompt, effective, and dependable driveway repair service, get in touch with the best paving contractors in Melbourne.
We are specialists in offering various kinds of paving repairs, and we'll be pleased to fix up your driveway as quickly as we can.
Once your pebble driveway has been damaged, it is crucial to have it fixed because continuing to do so could potentially cause further harm down the road. This will harm the potential for drainage that a pebbled driveway offers and lower the value of your home when it comes time to sell. We are giving paving repairs services as well. So don't think this work is little for us. No paving work is little or big for us. We complete all the orders of paving repairs with the same dedication.
SERVICING MELBOURNE WIDE
1300 027 475

info@brisklandscaping.com.au
CONTACT INFROMATION
Email us for any inquiry you have.