Sustainable and Durable Decking Solutions in Melbourne
Outdoor decking is a classic feature that adds tremendous appeal to any outdoor design. It is an effective technique to add value to a property whilst boosting the visual effect. Decks can be utilized to create outdoor entertainment spaces such as alfresco kitchens, dining areas, pools, and much more. When combined with other outdoor features such as lighting, outdoor furniture, and overall landscaping, decking can become the most alluring part of any home or commercial space.
One of the main benefits of wood decking is the low maintenance factor; decks adapt easily to all kinds of weather conditions, and they are one of the best choices for areas that are near water or prone to rain, as wood is highly absorbent and non-slippery. We have a range of timber types that can be used for your decking designs. We have the likes of natural superior timber, including the likes of redwood, hardwoods and cedar.
There are also strong man-materials such as composites, aluminum and plastic. Each different material has different components, but they all achieve the same goal in which you will have a strong and durable decking option.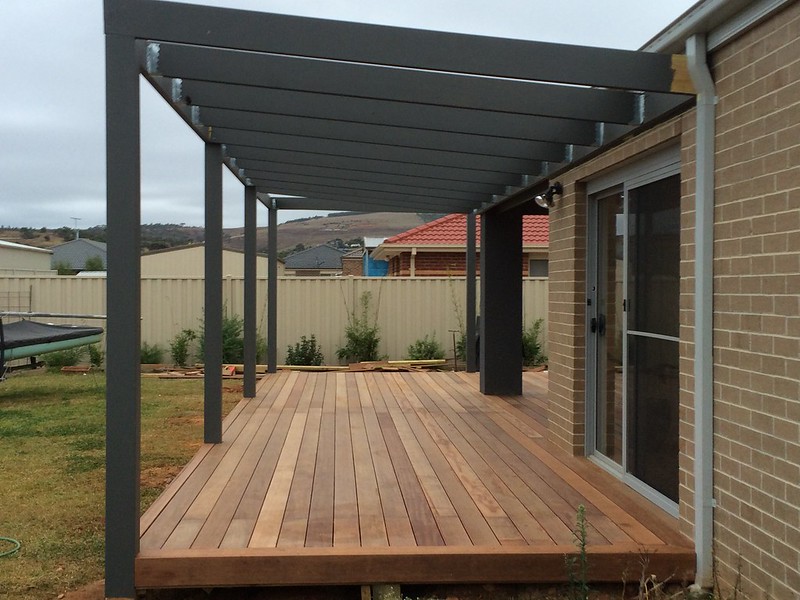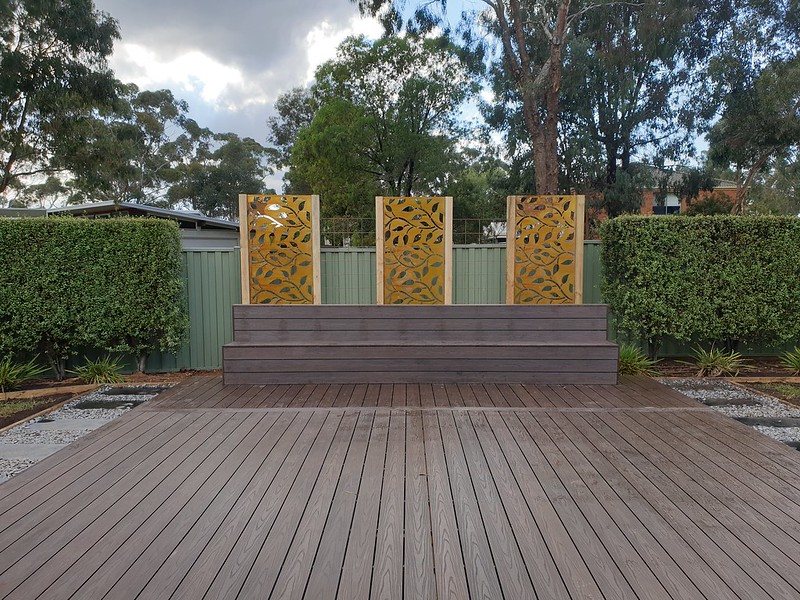 We provide a variety of decking options for our clients ensuring that no matter what design they intend to achieve in their outdoor area, we will make it come to life. We can create and design all different types of decking options depending on your creative impulses and your lifestyle needs. We can help you with classic freestanding decks, multi level decks and Italian pergolas, as well as help with additional decks for your pool, spas, and to increase your living spaces.
Such is our experience that we can handle all your decking designs and creations with perfection. Our team specializes in building decks with the highest quality materials, and impeccable craftsmanship throughout the completion of your project.
If you are looking to enhance your outdoor area by adding a deck, contact us at 1300 027 475
Building a deck onto your house can increase its value by thousands of dollars! A new deck is estimated to increase the value of your property by roughly $10,000 if you decide to sell.
Building a deck, however, is not a straightforward DIY project. When creating a deck in your backyard, you must work with a qualified deck builder.
Why Build a Deck
Outdoor Entertainment
The most significant benefit of having a deck is that it allows you to entertain guests. Your home might not have enough space to hold a large gathering or event, but the deck allows you more room to spread out and entertain.
A deck is also perfect if you have kids; it lets parents relax in a lovely setting while their children play in the backyard.
Increased Property Value
If you're a practical person, one of the first things you'll consider is the higher resale value a deck carries. A deck is an excellent way to increase the amount of usable space without having to pay the higher cost associated with expanding internal living space.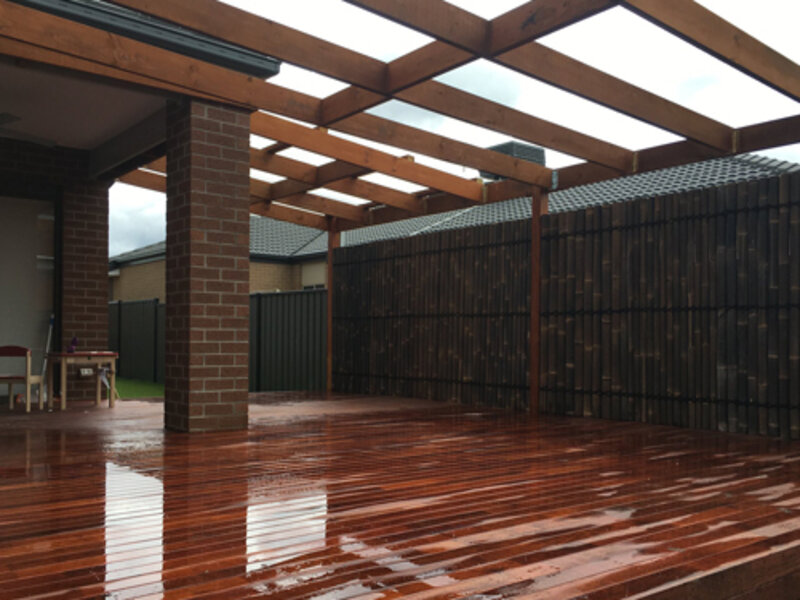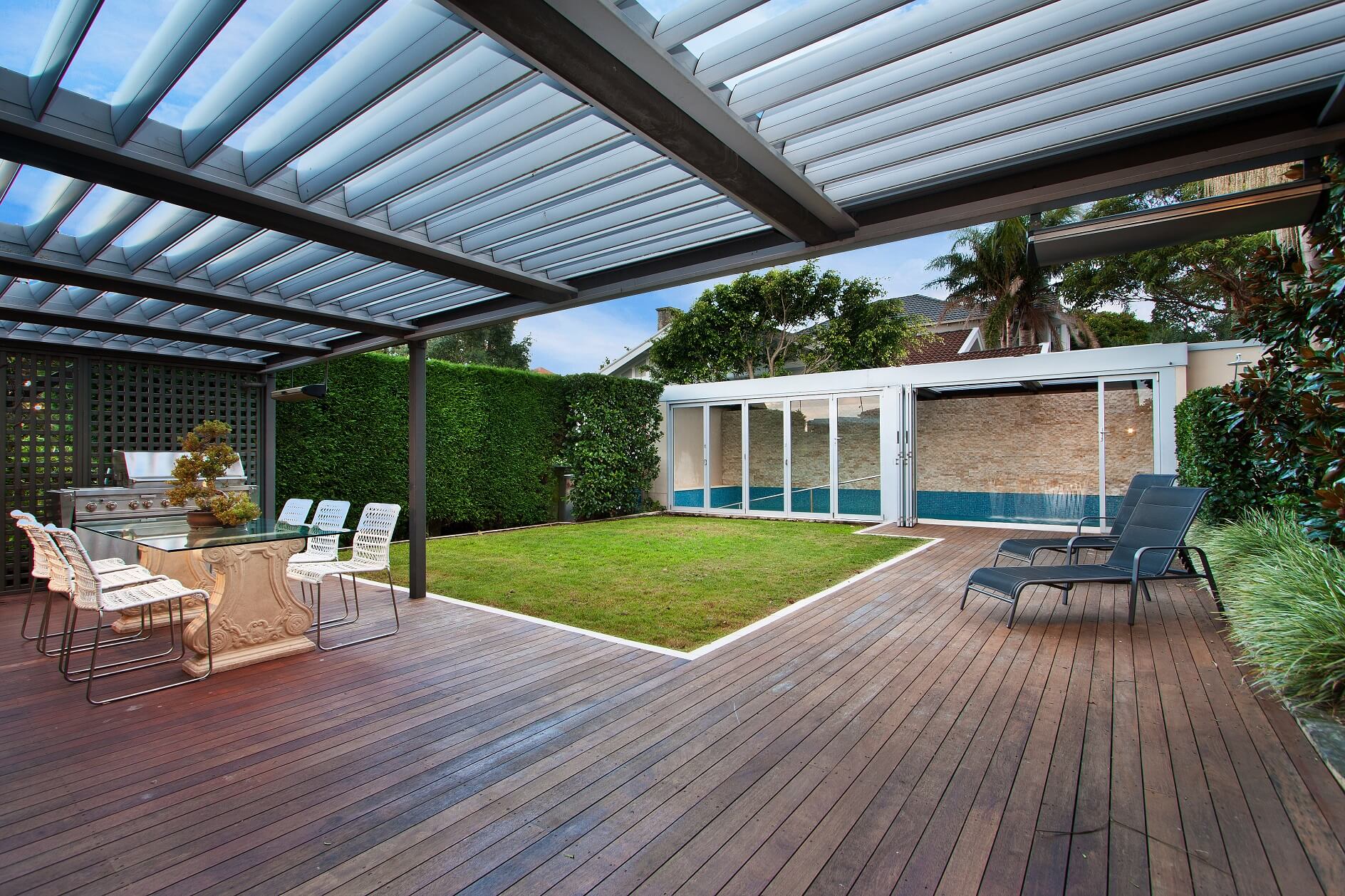 There are numerous ways to customize decks. One can incorporate several designs, stain colors, structures, materials, and accessories. Most people want to construct built-in grilling stations, tables, and outdoor sound systems, while others prefer a straightforward deck with just a few patio chairs.
One of the best-kept decking secrets is that it provides extra outdoor storage space for the homeowner. In fact, having a raised deck can eliminate the requirement for a shed or storage space. This area can be enclosed and effectively serve as a basement.
Work With Professional Deck Builders in Melbourne
Brisk Landscaping believes a well-designed deck built by experienced deck builders in Melbourne substantially increases your enjoyment as well as the appeal and value of your home.
Our motivated and dedicated team excels at projects involving composite and timber decking. We take great delight in providing you with reliable services and a premium decking solution that will provide you with years of use and enjoyment.
A Marvelous Range of  Decking Options in Melbourne
Quality timber decking increases the value of your house and offers a cosy outside space for socializing with family and friends. Brisk Landscaping has a large selection of perfect timber decking in Melbourne, ensuring decking that lasts longer looks fantastic and is easy to work with. For decades, Brisk Landscaping has been the top timber decking supplier in Melbourne because of our timber expertise, advice, and customer-centric service.We also offer a variety of composite decking and other landscaping goods that can be built on dry ground or in water and which are produced from 95% recyclable materials, providing you the opportunity to create a really unique custom deck.
FAQ about Decking In Melbourne
SERVICING MELBOURNE WIDE
1300 027 475

info@brisklandscaping.com.au
CONTACT INFROMATION
Email us for any inquiry you have.