Natural Stone Paving to Enhance Your Melbourne Garden
Adopt Modern Natural Stone Paving Solutions in Melbourne
As a homeowner, your home and your garden are a reflection of your individual style. You can do a lot to enhance your home and change the way others perceive it by simply upgrading your landscaping.
Stone pavers supplied and installed by Brisk Landscaping in Melbourne are the perfect way to add both style and beauty to your home.
You can use natural stone pavers to create a beautiful walkway to your home and surround your garden with lovely stone pavers that your visitors are sure to notice. Natural stone pavers vary in colour, texture and size and offer an extremely hard wearing paving stone that is perfectly suited for any outdoor paving applications.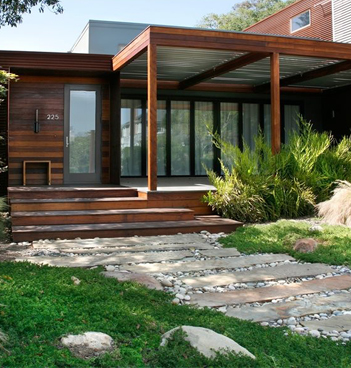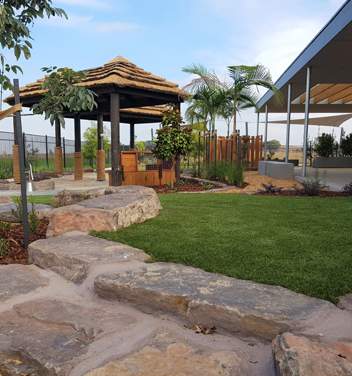 Why Choose Natural Stone Pavers in Melbourne?
Stone pavers in Melbourne are beautiful stones that come in a range of patterns and colours. The different colours strike different moods. Lighter coloured stone pavers present a peaceful mood, whilst the darker coloured stone have their own mood as a design element.
Paver stones can be mixed and matched.
The natural stones supplied and installed by Brisk Landscaping come in slate, granite, bluestone and sandstone. Bluestone is a popular choice due to its incredible scratch-resistance properties. Bluestone also offers greater slip resistance, so if you have small children, this is the paving stone that you should consider using.
If you have an outdoor patio or entertainment area, natural stone pavers are a great way to enhance the look of any existing stones or bricks. Other than entertainment areas, you can use pavers for sidewalks, pool decks, water features and driveways.
The Brisk Landscaping Difference
Whether you are wanting to match your natural stone paving to a new, renovated or heritage home, our extensive experience with landscape design will provide you with numerous options to complete your project.
At Brisk Landscaping we focus on sourcing the only the best quality natural stone from around the globe. Our quality control and selection process ensures that our stone pavers contain some of the finest natural stones on the market today.
Your backyard is a space where the whole family can unwind and have fun. Therefore, it's crucial to pick the appropriate landscaping components to make sure it's both attractive and practical.
When considering renovating an outdoor area, you would like to choose a high-quality, long-lasting material. Hence, we suggest choosing natural stones because they are extremely strong and durable and require low initial investment, little care, and a tremendous return on investment.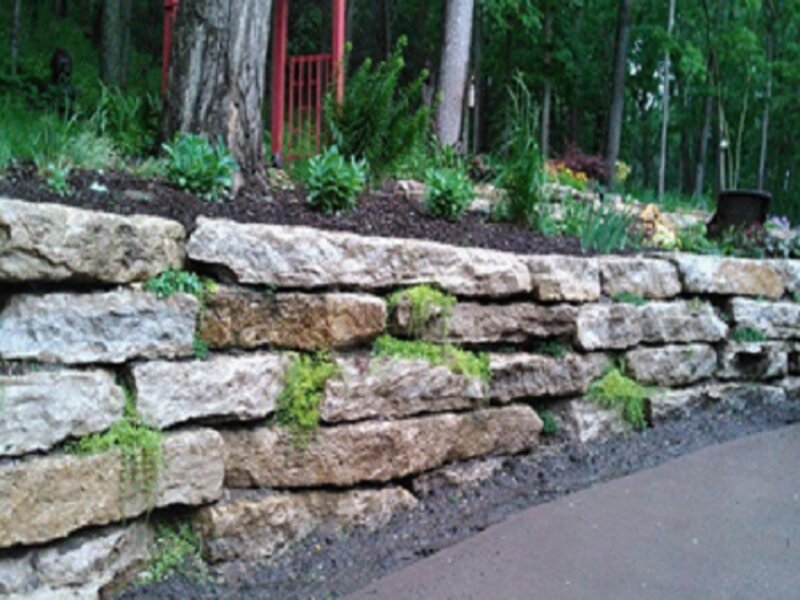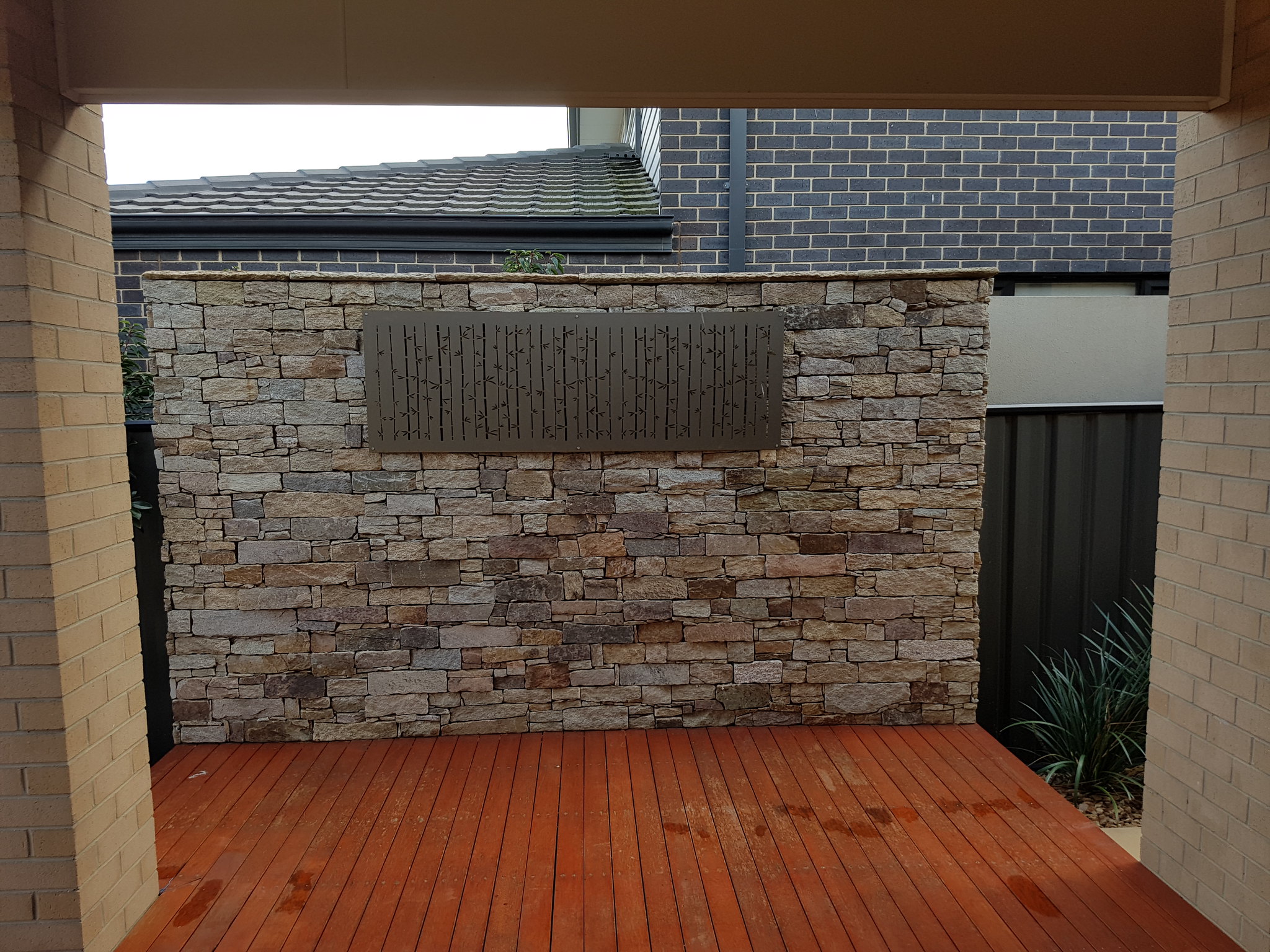 Benefits of Natural Stone Paving in Melbourne
Natural stones are excellent in any season and in adverse weather because they never fade or degrade.
Additionally, natural stones are simple to lay, have various colours, patterns, and textures, and may be carved into any shape or size.
Types of Natural Stone Pavers in Melbourne
Limestone Paving
Compared to other natural stone options, limestone is often less expensive and has a more uniform colour and pattern. The majority of the colours in limestone are earthy browns, beiges, and greys, with less variation of colours than marble pavers.
Remember that you will have a tough time cleaning your tiles if you use lighter-coloured limestone outside. This is crucial to take into account because you do not want to be under the control of your outdoor natural stone tiles.
Marble Pavers
Outdoor marble tiles come in a greater range of colours and styles, but because of this, they usually cost more money. Compared to limestone, marble is a little bit denser.
Even though several marbles can be used outside, some of them are so pricey that you wouldn't want to squander your money on them. In fact, many expensive marble tiles are only made in thicknesses of 10mm to 15mm for indoor use.
Slate Pavers
Typically available in blacks and greys, slate exterior tiles and pavers are ideal for a sleek, contemporary appearance. High heat and harsh weather are no match for slate.
However, despite the material's beauty, use caution when placing it in a location that receives a lot of sunshine (if you enjoy walking barefoot).
Granite Pavers
Granite is among the toughest outdoor natural stone pavers available. Considering most granite options are speckled, any stains or etchings are hidden by the material's density and non-porous property.
About Brisk Transformation
For decades, Brisk Transformation has been Melbourne's top natural stone products supplier.
We source our stones from reputable and trustworthy suppliers all over the world.
This enables us to provide a wide variety of stone materials for our outdoor pavers, including granite, marble, limestone, travertine, porphyry, and bluestone.
Our natural stone pavers cater to all projects, including natural stone paving for gardens, pools, landscapes, driveways, and more.
We also provide a variety of styles and types of natural stone paving options to help you choose the ideal outdoor pavers and tiles for your house and yard.
SERVICING MELBOURNE WIDE
1300 027 475

info@brisklandscaping.com.au
CONTACT INFROMATION
Email us for any inquiry you have.