Sustainable and Durable Decking Solutions in Braybrook
Outdoor decking's traditional flair would be a great complement to any garden design. Both the home's value and its kerb appeal will skyrocket. Decks can be used for a variety of purposes, including as a place to build a pool, a kitchen, or a table and chairs. Decking may become the most eye-catching element of a home or business when paired with other outdoor features such as lighting, patio furniture, and landscaping.
There is a vast variety of wood species available to you when designing your deck. We carry a wide variety of wonderful lumber, including cedar, redwood, and other naturally occurring hardwoods.
Customers can choose and choose from a wide variety of decking materials to meet their specific needs and achieve their ideal outside design. We can fashion a range of decking alternatives to suit your needs, both aesthetically and practically. We can construct a variety of pergolas, including single-level, attached decks, multi-level structures, and Italian-style canopies, for your home's pool, spa, or other outdoor space.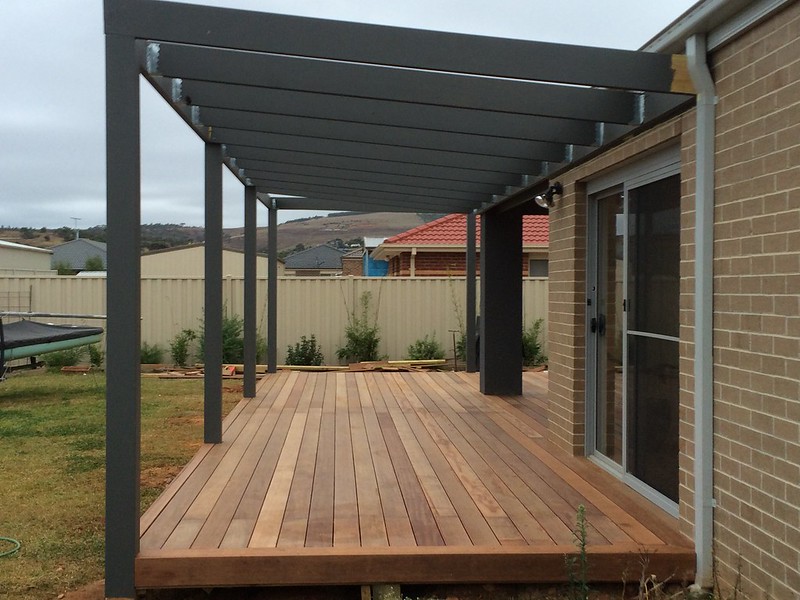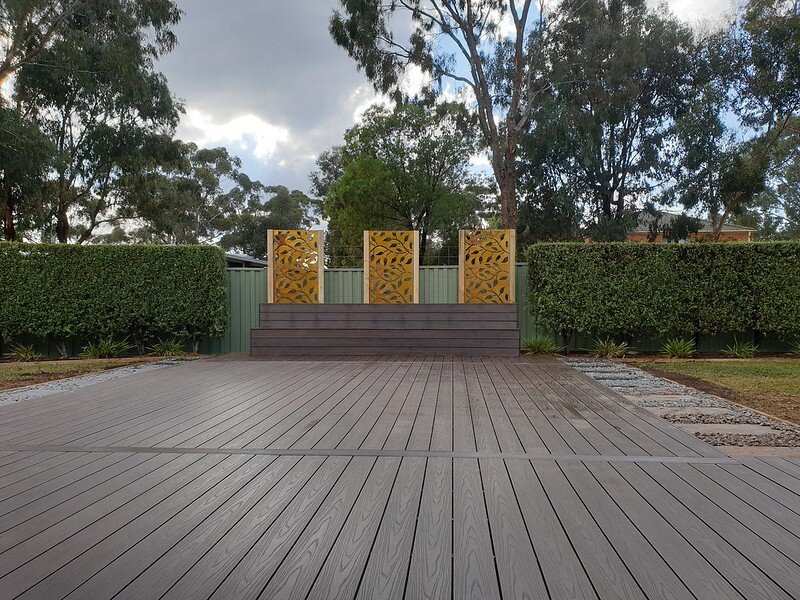 With our expertise, we can build your deck precisely how you envisioned it. We use only top-tier materials and expert craftsmanship for all of our deck builds.
If you wish to enhance your outside area by creating a deck, contact us at 1300 027 475 right now.
The addition of a deck can add several thousand dollars to the value of your home. A new deck can increase your home's value by as much as $10,000.
A deck cannot be constructed without the help of professionals. Hiring a professional deck builder is essential if you want to construct a deck in your backyard.
Reasons to Build a Deck For Your Property in Braybrook
Outdoor recreation
The flexibility it affords in planning deck events is one of its key advantages. If your house is too small to accommodate a sizable group, perhaps the deck can fill in for that purpose.
A deck is essential if you have kids so that you can relax and keep an eye on them as they play in the backyard.
The value of property keeps going up
One of your key objectives, if you have strong moral convictions, should be to optimise your deck's resale value. Adding a deck is a great method to expand liveable space without incurring the greater costs of constructing a whole new room.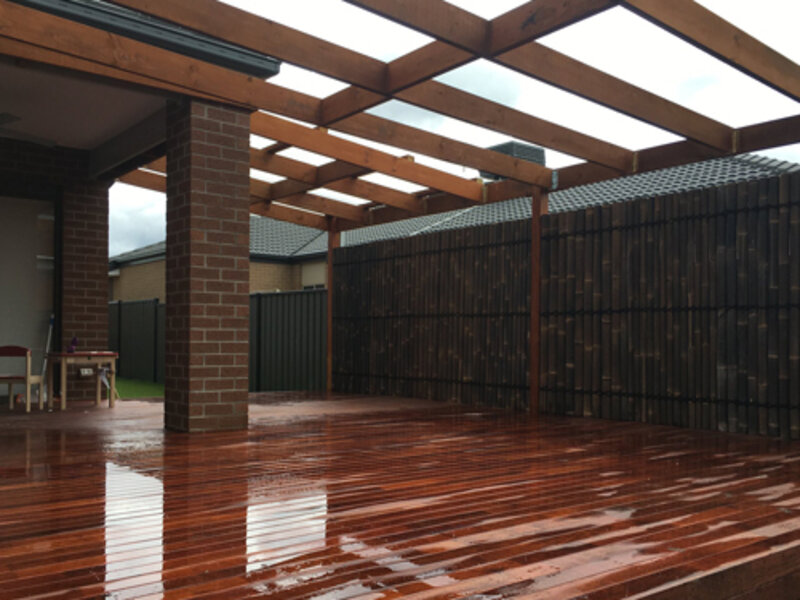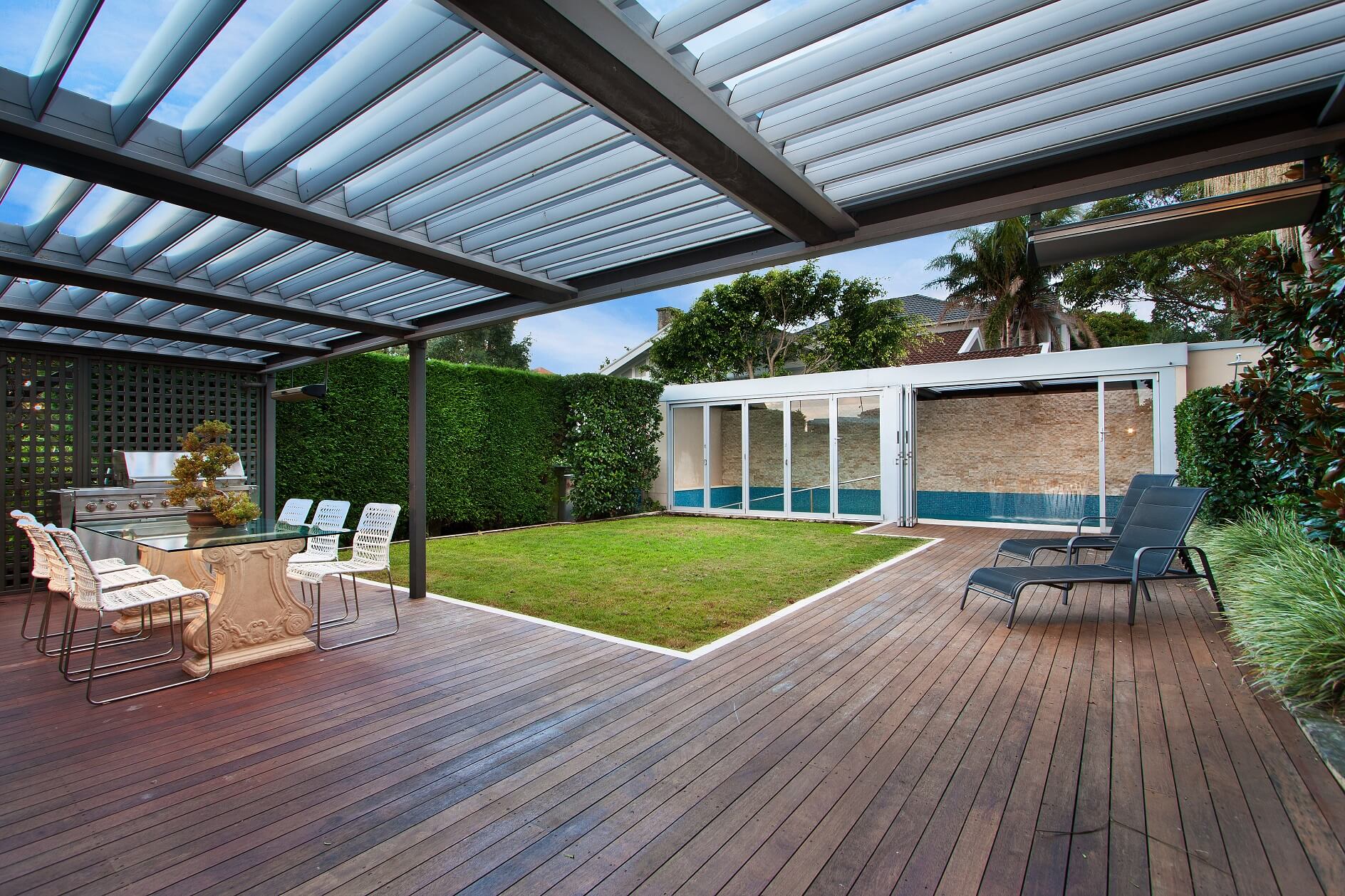 There are numerous ways to modify a deck. You can pick from a wide array of designs, hues, stains, frameworks, materials, and embellishments. Some homeowners choose for basic decks with a few chairs, while others go all out with built-in grills, tables, and even stereos.
One of the best-kept decking secrets is the additional storage space it provides for outdoor use. If the space under the deck is waterproofed and used as a basement, a shed or storage room might not be necessary at all.
There Is a Large Selection of Decking Materials
A wooden deck looks great and may be utilised for both socialising and unwinding.
High-quality, aesthetically beautiful, and low-maintenance wood decking is just some of the options available from Brisk Landscaping in Braybrook. For many years, Brisk Landscaping has been the decking company of choice in Braybrook thanks to our extensive knowledge of wood, our ability to effectively direct projects, and our dedication to customer satisfaction.
We also have a wide selection of composite decking and related landscaping goods, which may be used to construct decks on land or water, are produced from 95% recyclable materials, and provide you with a great deal of leeway in terms of design.
FAQs About Decking in Braybrook
Timber decking is constructed using actual wood, while composite decking is constructed using a wood-plastic mix. This is the main contrast between the two decking alternatives. Composite decking is widely acknowledged to outlast and require less maintenance than its wood counterpart.
The total amount spent on a deck in Braybrook is directly related to its size and the standard of its building materials. The average price of a deck is between $100 and $450 per square metre. The cost per square foot for more complex designs can reach $500.
You can simply use soap and water to clean a composite deck. Whether you're using a power washer or a gentle detergent, always make sure to read and follow the manufacturer's guidelines before you start cleaning.
Composite decking is a great alternative to traditional wooden decks due to its improved traction, longevity, and reduced maintenance requirements. It's readily available in a wide range of colours and designs without the need for costly finishing processes.
A hardwood deck can last anywhere from 10 to 15 years, depending on the type of wood used and the quantity of maintenance provided.
Cost, texture, and personal taste can all play a role in the decision of which wood is best for a deck. Composites and conventional hardwoods like mahogany, redwood, and cedar are all available as well.
Maintaining your wood deck on a regular basis is essential if you want it to last for many years. Refinishing or replacing boards and joists requires stripping, sanding, sealing, and staining the wood.