Sustainable and Durable Decking Solutions in Derrimut
Outdoor decking's classic allure would be a welcome addition to any garden layout. The home's value and kerb appeal will skyrocket. Decks can be designed for a variety of purposes, including as outdoor kitchens, seating areas, and even pools. Decking may not seem like much on its own, but when paired with other outdoor features such as lighting, patio furniture, and landscaping, it can become the focal point of any building.
There is a large variety of woods to choose from when designing a deck. We provide a variety of high-quality materials, including cedar, redwood, and other natural hardwoods.
Decking comes in a wide variety of materials, so customers may find one that works for them and their outside space. To match your needs, we can create a range of decking options that are both practical and aesthetically beautiful. We can construct a wide range of pergolas, from single-level, attached decks to multi-level structures and Italian-style canopies, for your home's pool, spa, or other outdoor space.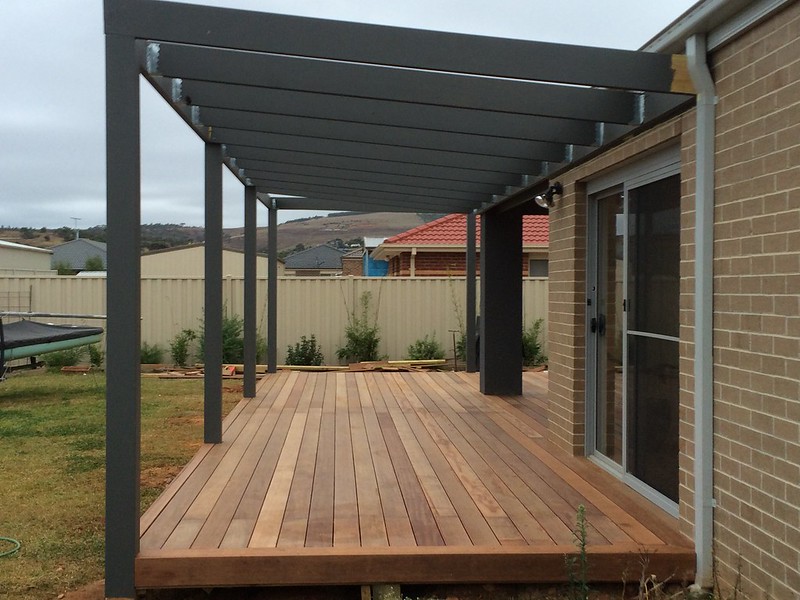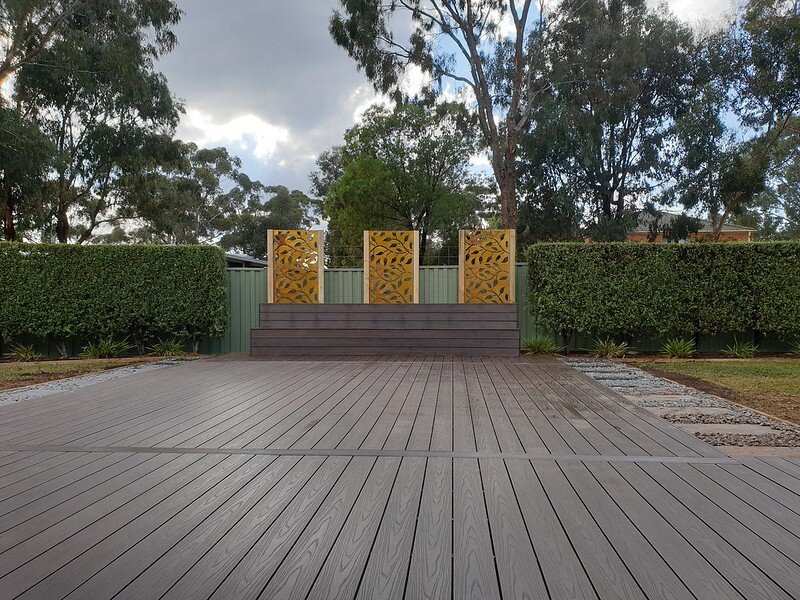 We have the expertise to build your deck to your exact specifications. When building a deck, we only use high-quality materials and expert craftsmanship.
If you wish to enhance your outside area by creating a deck, contact us at 1300 027 475 right now.
Adding a deck to your property could increase its value by as much as $10,000.
Professional help is required while constructing a deck. A professional deck builder should be contracted if you intend to construct a deck in your backyard.
Why Construct a Deck on Your Derrimut Property
Outdoor recreation
The freedom it affords in the planning of deck events is one of its chief benefits. If you need to entertain a large gathering but your house is too small, perhaps the deck will do.
A deck is essential if you want to relax while keeping an eye on your children playing in the yard.
Increasing cost of housing
Maximising your deck's resale worth should be a top priority if you hold your morals in high regard. Adding a deck is a great method to expand living quarters without breaking the bank on an entirely new structure.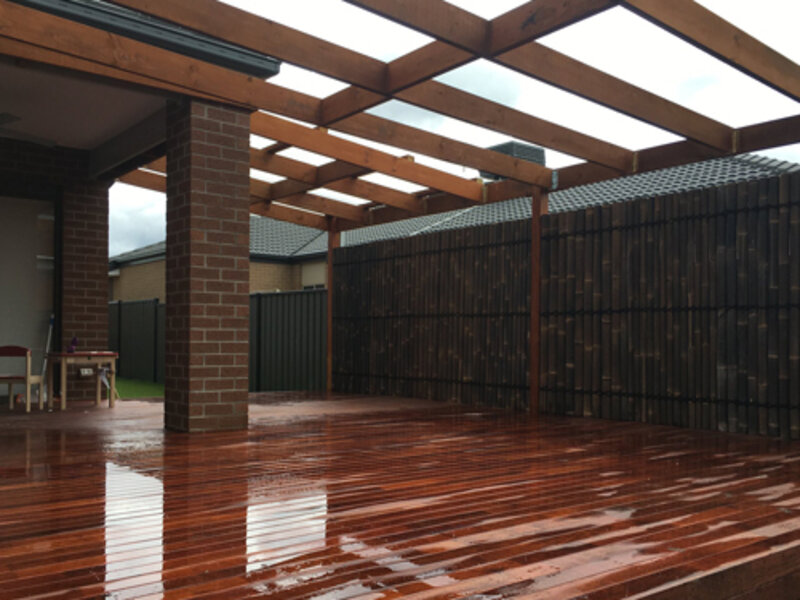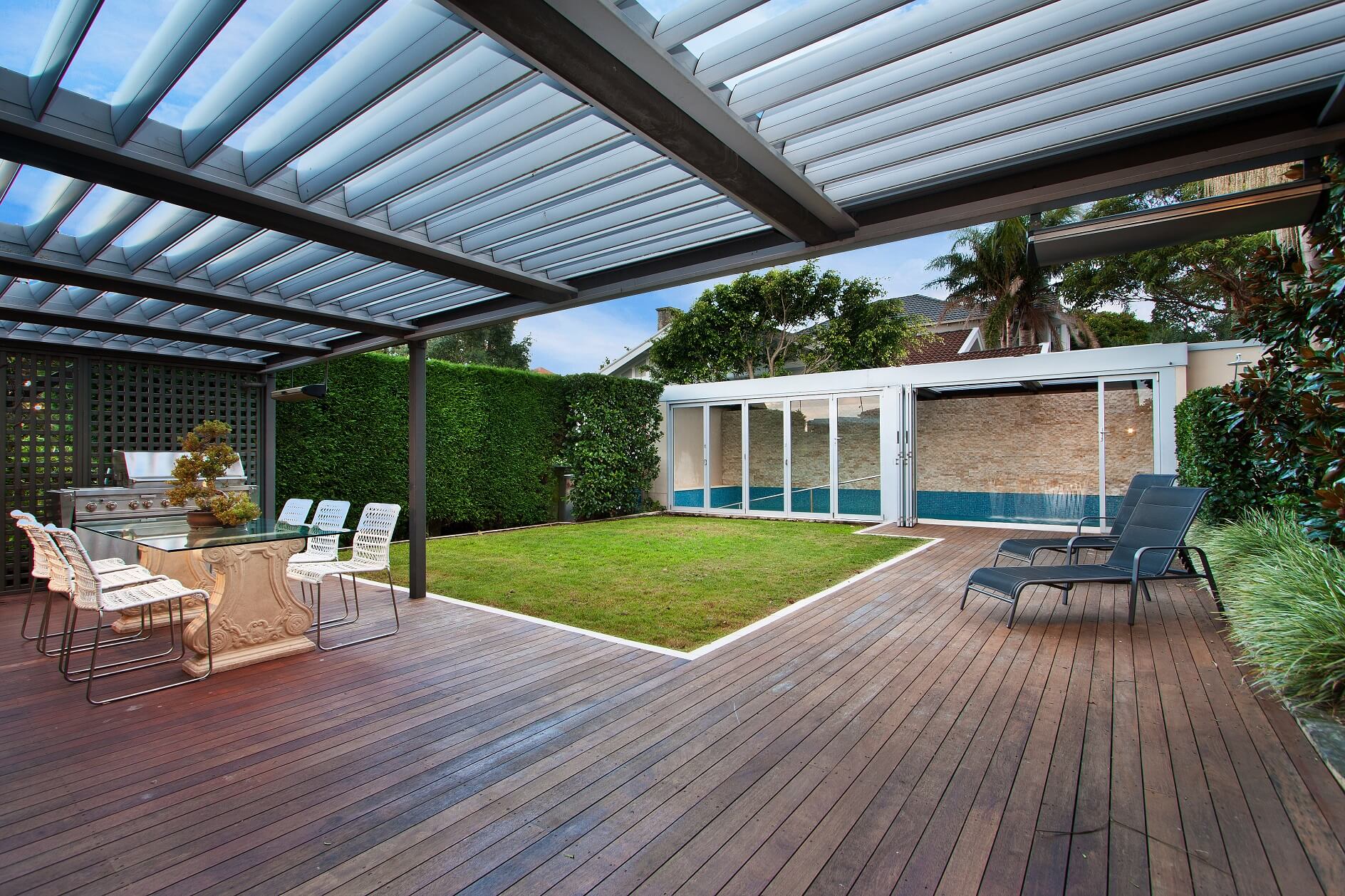 There are several methods to change up a deck. You can pick from many different options in terms of design (including colour, stain, framework, material, and ornamentation). Some homeowners choose modest, chair-only decks, while others go all out with elaborate structures that include grills, tables, and even stereo systems.
One of the best-kept decking secrets is the additional room it provides for stowing away outdoor necessities. If the space under the deck is waterproofed, it can be used as a basement, eliminating the need for a shed or storage room.
There is a great variety of decking materials to choose from
A hardwood deck looks great and can be utilised for both lounging and entertaining.
Brisk Landscaping in Derrimut provides services including the installation of high-quality, visually beautiful, and low-maintenance wood decking. Because of our extensive knowledge of wood, our ability to manage projects, and our dedication to customer satisfaction, Brisk Landscaping has been Derrimut's go-to decking provider for many years.
We also have an extensive selection of composite decking and ancillary landscaping materials, all of which are suitable for use in the construction of both dry and wet decks, contain no toxic chemicals, and are 95% recyclable.
FAQs About Decking in Derrimut