Sustainable and Durable Decking Solutions in Point Cook
The outdoor decking feature would make any outdoor design look much better. It's a smart way to boost the value and appeal of a property.
Decks can be used as the foundation for outdoor kitchens, dining rooms, pools, and other places to have fun. Decking could be the most attractive part of any Point Cook home when it is combined with other outdoor features like lighting, patio furniture, and general landscaping.
You can use a variety of decking materials when planning your deck designs. We have materials like redwood, cedar, and hardwoods, as well as other good timber that grows naturally. Composite decking, also called WPC decking, is an example of a long-lasting, low-maintenance artificial decking material.
Even though each type of decking has its own look and feel, they are all strong and comfortable to walk on.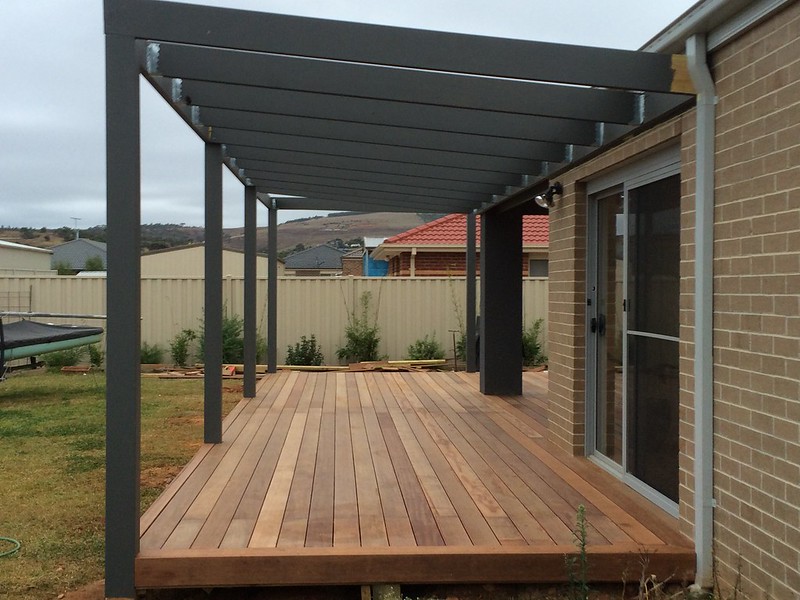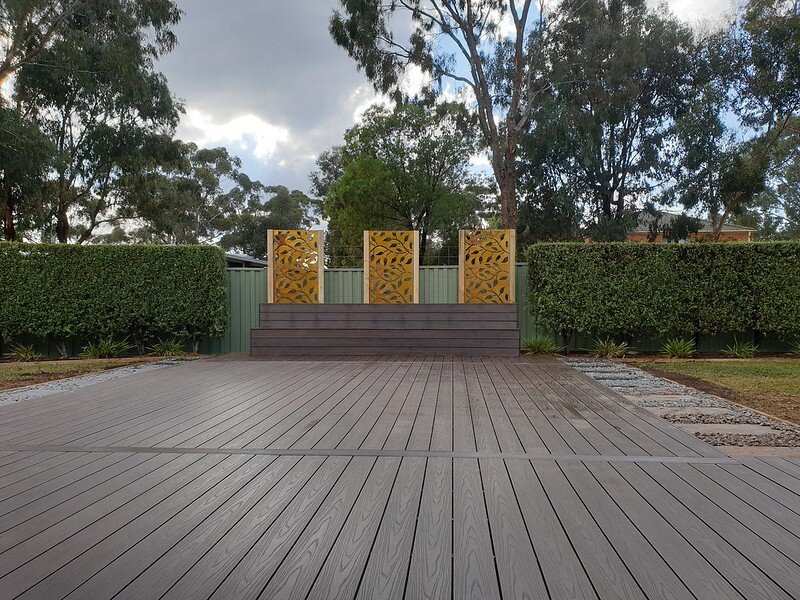 At Brisk Landscaping, we can design and build a wide variety of decking areas based on how you want your home to look and how you want to live. We can help you build simple freestanding decks, decks with multiple levels, and Italian pergolas. We can also help you build extra decks for your pool, spa, or to make your living spaces more comfortable.
If you want to improve your outdoor space by building a deck, call us right now at 1300 027 475.
If you build a deck, the value of your home could go up by thousands. If you decide to sell your house, a new deck can add about $10,000 to $15,000.
A deck, on the other hand, is not a simple DIY project. If you want to build a deck in your backyard, you should hire a professional deck builder.
Why Build a Deck for Your Home in Point Cook
Outdoor Entertainment
The best thing about it is that you can do things on a deck. Even if your house is too small for a big party, the deck gives you more space to enjoy.
If you have kids, a deck is especially helpful because it gives parents a place to relax while they watch their kids play in the backyard.
Value of property went up
If you're practical, one of the first things you'll think about is how much more you can get for a deck when you sell it. A deck is a great way to add more usable space without having to pay the higher costs that come with making more room inside.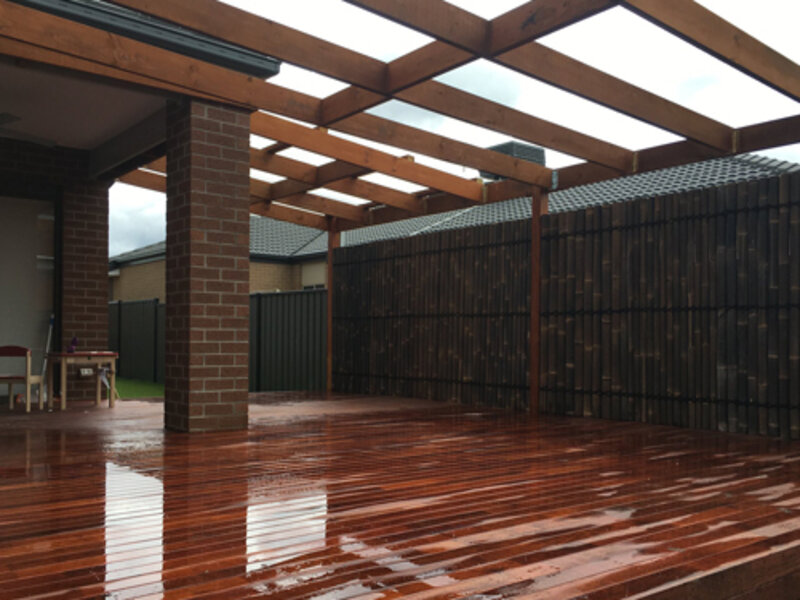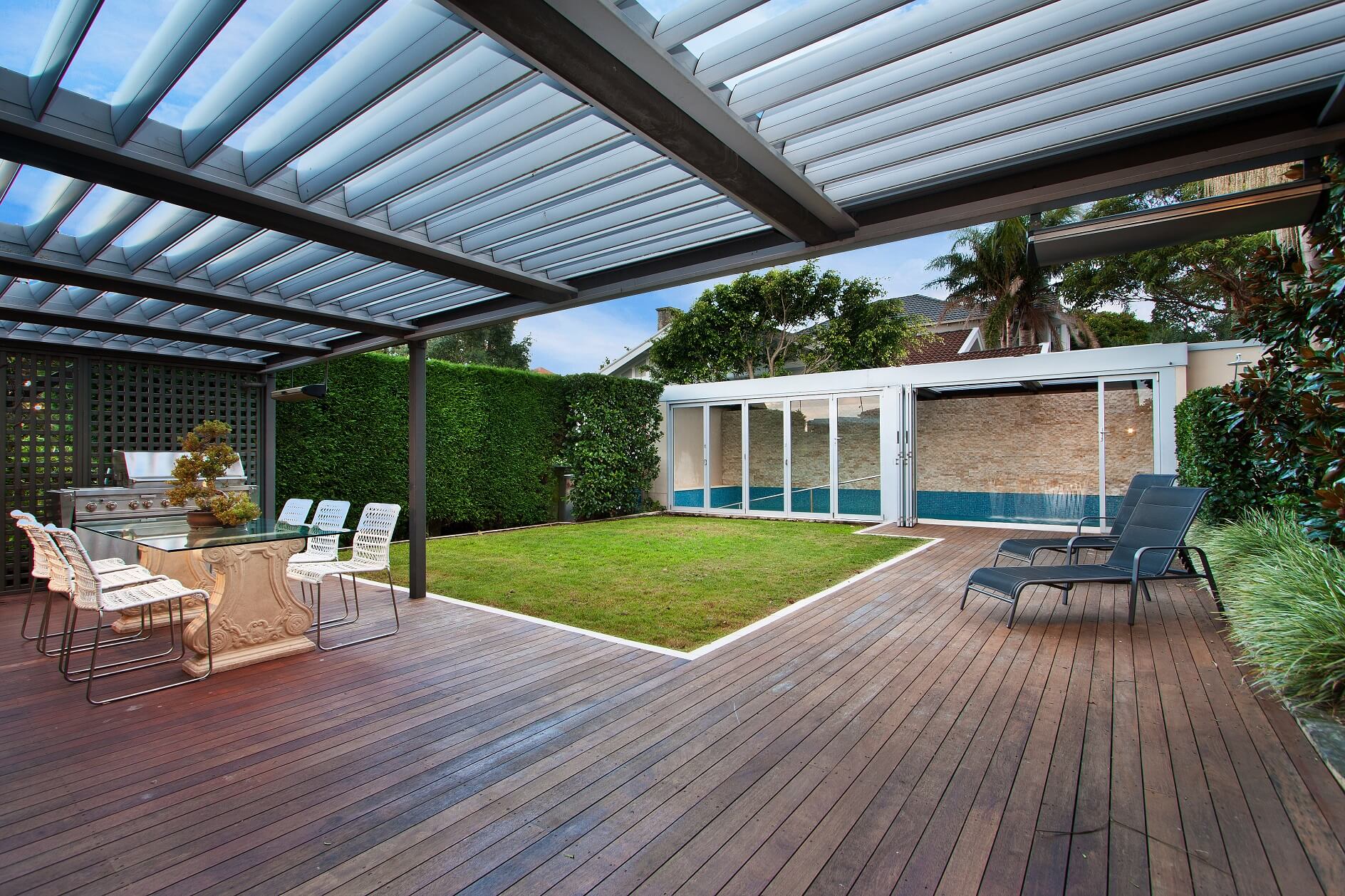 If you're a good person, one of your first thoughts should be how to make the deck more valuable when you sell it. A deck is a great way to increase the amount of space you can use without spending more money on adding more rooms inside.
One of the best-kept secrets about decking is that it gives the homeowner more space to store things outside. If this space is enclosed and used as a basement, a raised deck may even make a shed or storage room unnecessary.
A wonderful range of options for wood and composite decking
A high-quality wood deck adds value to your home and gives you a cosy place to hang out with family and friends outside. Brisk Landscaping has a variety of beautiful, strong, and easy to maintain timber decking for sale in Point Cook.
Since the company's beginning, Brisk Landscaping has been the best choice for decking builders in Point Cook because of its knowledge of wood, its ideas, and the way it treats its customers.
Also, we have a variety of composite decking and other decking materials that can be built on dry land or in water, are made of 95% recyclable materials, and let you design a really unique and custom deck that doesn't require much work to keep up in the future.
FAQ About Decking in Point Cook
SERVICING MELBOURNE WIDE
1300 027 475

info@brisklandscaping.com.au
CONTACT INFROMATION
Email us for any inquiry you have.