Decking in Caroline Springs
Sustainable and Durable Decking Solutions in Caroline Springs
The typical outdoor decking component is a terrific addition to any house in Caroline Springs. It's great for raising a property's value and enhancing its kerb appeal. 
On decks, you may build outdoor kitchens, eating spaces, swimming pools, and other leisure facilities. When paired with other outdoor elements like lighting, patio furniture, and general landscaping, decking has the potential to become the most enticing feature of any home or business facility. 
While thinking about ideas and designs for decking, you may select from a number of wood choices. We provide decking materials including cedar, hardwoods, and redwood in addition to other good naturally occuring lumber. Plastic, aluminium, and composite materials are also examples of strong artificial decking materials.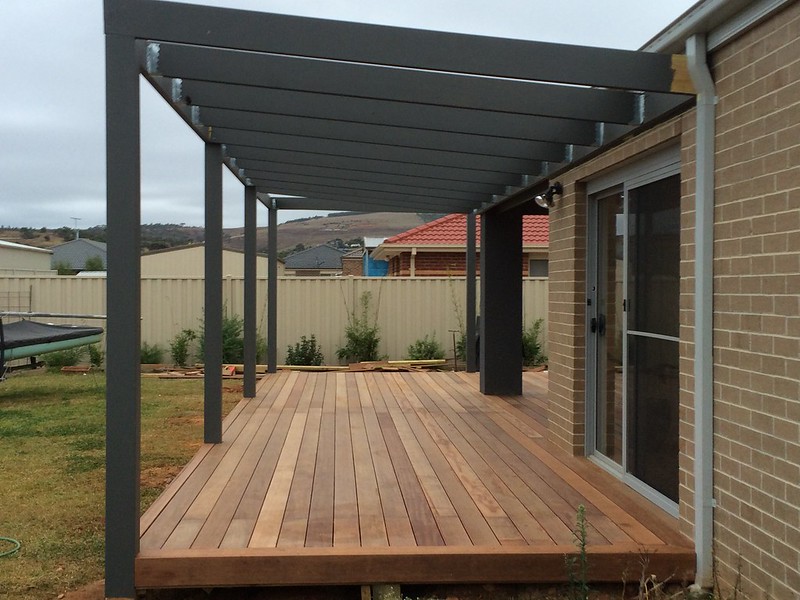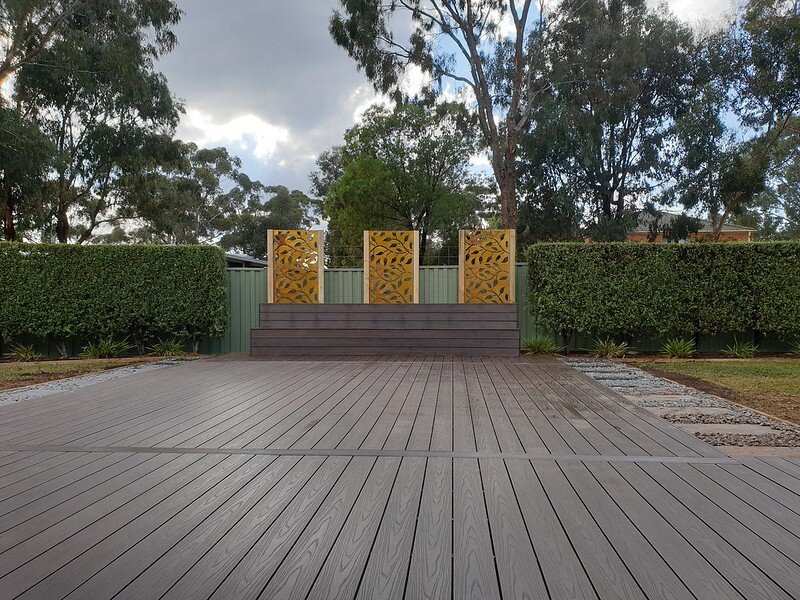 Each material has distinct qualities, but they all provide you with a sturdy and long-lasting decking solution.
At Brisk Landscaping, we can provide a broad range of decking options based on your aesthetic preferences and lifestyle needs. We can assist you with ordinary freestanding decks, multi level decks, and pergolas in addition to adding extra decks for your pool, spa, and to enhance your living areas. 
With our expertise, we can manage any of your decking ideas and projects. The greatest decks are made by our staff using the best materials and expertise.
If you want to create a deck to enhance your outside area, contact us at 1300 027 475 right now.
Your house can be worth thousands more if you build a nice decking area. Yet building a deck is not a straightforward do-it-yourself project. If you want to create a deck in your backyard, you should get a qualified deck builder to help.
Why Build a Deck for Your Property in Caroline Springs
Outdoor Entertainment
Its major benefit is its capacity to organise activities on a deck. Even if your home is too small for a significant party or celebration, the deck allows you additional room to stretch out and enjoy.
If you have kids, a deck is particularly helpful since it allows parents to unwind in a cosy environment while watching their kids play in the backyard.
Increased Property Value
If you're a rational person, one of your first concerns should be the increased resale value a deck holds. A deck is a terrific method to increase the amount of space that can be used without having to pay the higher expenses involved with adding more inside living space.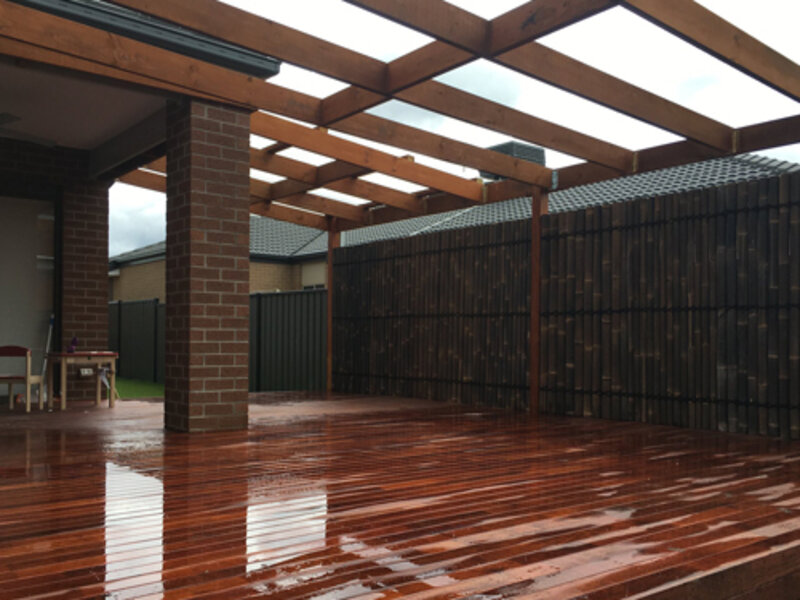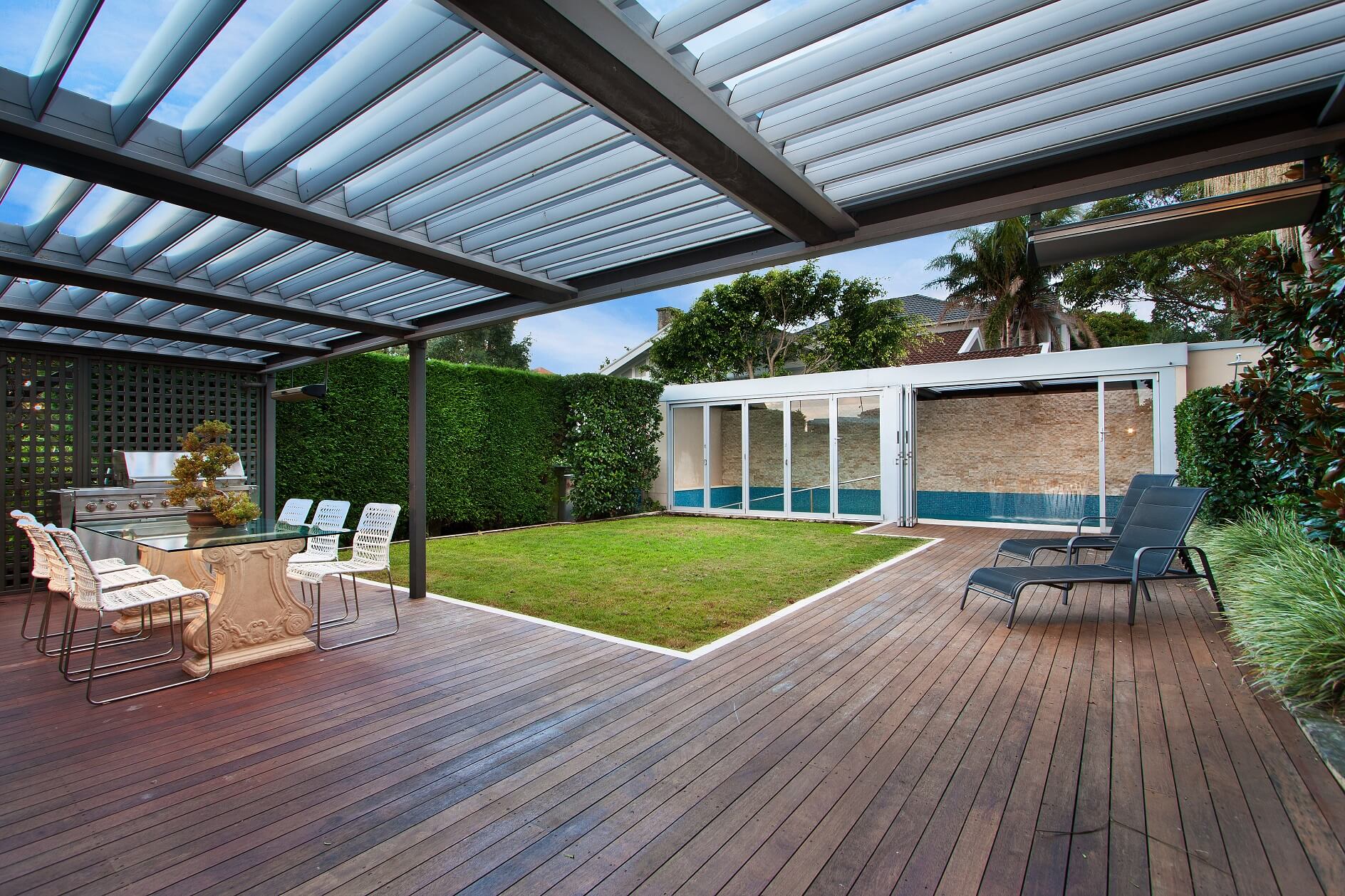 A deck may be customised in a variety of ways. There are a variety of possible designs, stains, structures, materials, and accessories. Most people like to construct simple decks with a few chairs, but other people want them to include built-in grilling areas, tables, and outdoor music systems.
The fact that decking provides the homeowner greater outside storage space is one of the best-kept decking secrets. A raised deck may even eliminate the requirement for a shed or storage space if this area is covered and used as a basement.
A Marvellous Range of Timber Decking and Composite Decking Options
A good wood deck increases the value of your house and offers a cosy outside space for family get-togethers. Brisk Landscaping in Caroline Springs provides a selection of immaculate wood decking that is strong, attractive, and easy to maintain. 
With our expertise with wood, recommendations, and customer-focused attitude, Brisk Landscaping has been Caroline Springs' go-to deck builder for the last decade.
Also, we provide a selection of composite decking products that are durable, low in maintenance and long lasting up to 25-30 years.
FAQ about Decking in Caroline Springs
SERVICING MELBOURNE WIDE
1300 027 475

info@brisklandscaping.com.au
CONTACT INFROMATION
Email us for any inquiry you have.