Sustainable and Durable Decking Solutions in Truganina
The timeless appeal of outdoor decking would be a wonderful addition to any landscape design. The home's worth and kerb appeal will increase dramatically. Decks can be built to serve a number of functions, such as a kitchen, a table, and chairs, or a pool. When combined with other outside amenities like lighting, patio furniture, and landscaping, decking could become the most striking aspect of a house or company.
When planning a deck, you have access to a wide range of wood types. Cedar, redwood, and other naturally occurring hardwoods are among the great materials that we provide.
Customers can select from a wide range of decking materials to satisfy their unique requirements and create the perfect outside design. We can design a variety of functional and visually pleasing decking solutions to meet your requirements. For your home's pool, spa, or other outdoor space, we can build a variety of pergolas, including single-level, attached decks, multi-level structures, and Italian-style canopies.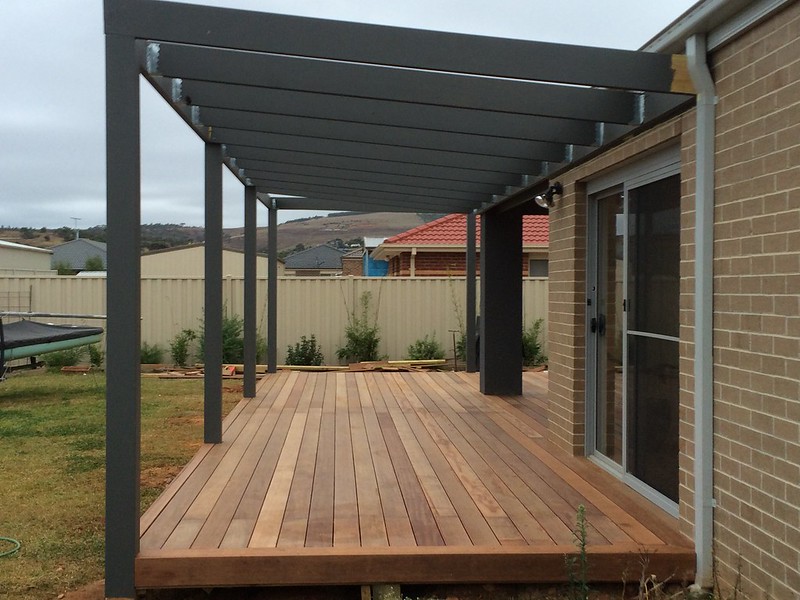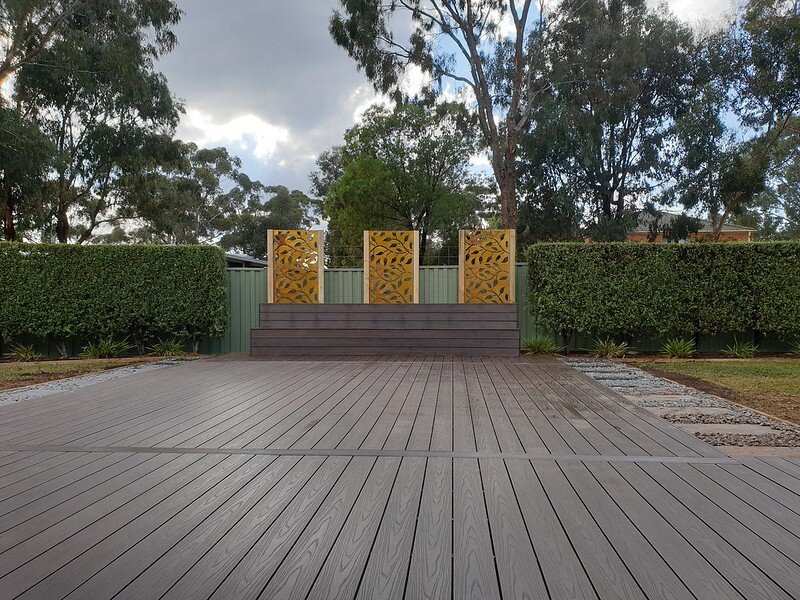 With our experience, we can construct your deck just as you had envisioned. For every deck we construct, we exclusively employ premium components and skilled craftsmanship.
If you wish to enhance your outside area by creating a deck, contact us at 1300 027 475 right now.
Your home's worth may increase by several thousand dollars if you build a deck. Your home's worth could rise by as much as $10,000 with a new deck.
A deck cannot be built without the assistance of experts. If you want to create a deck in your backyard, you must hire a qualified deck builder.
Reasons to Build a Deck For Your Truganina Property
Outdoor activities
One of its main advantages is the flexibility it provides when organising deck events. If your home isn't big enough to host a sizable group, maybe the deck will do.
If you have kids, a deck is a must so that you can unwind and watch them play in the backyard.
The cost of housing remains on the rise
If you have strong moral values, one of your main goals should be to maximise the resale value of your deck. A deck addition is a terrific way to increase the amount of usable space without having to pay the higher costs associated with building a whole new room.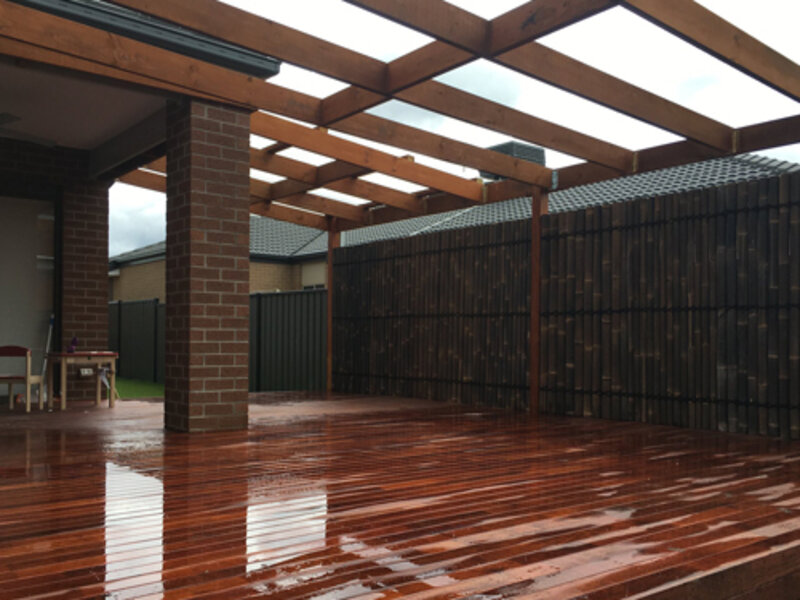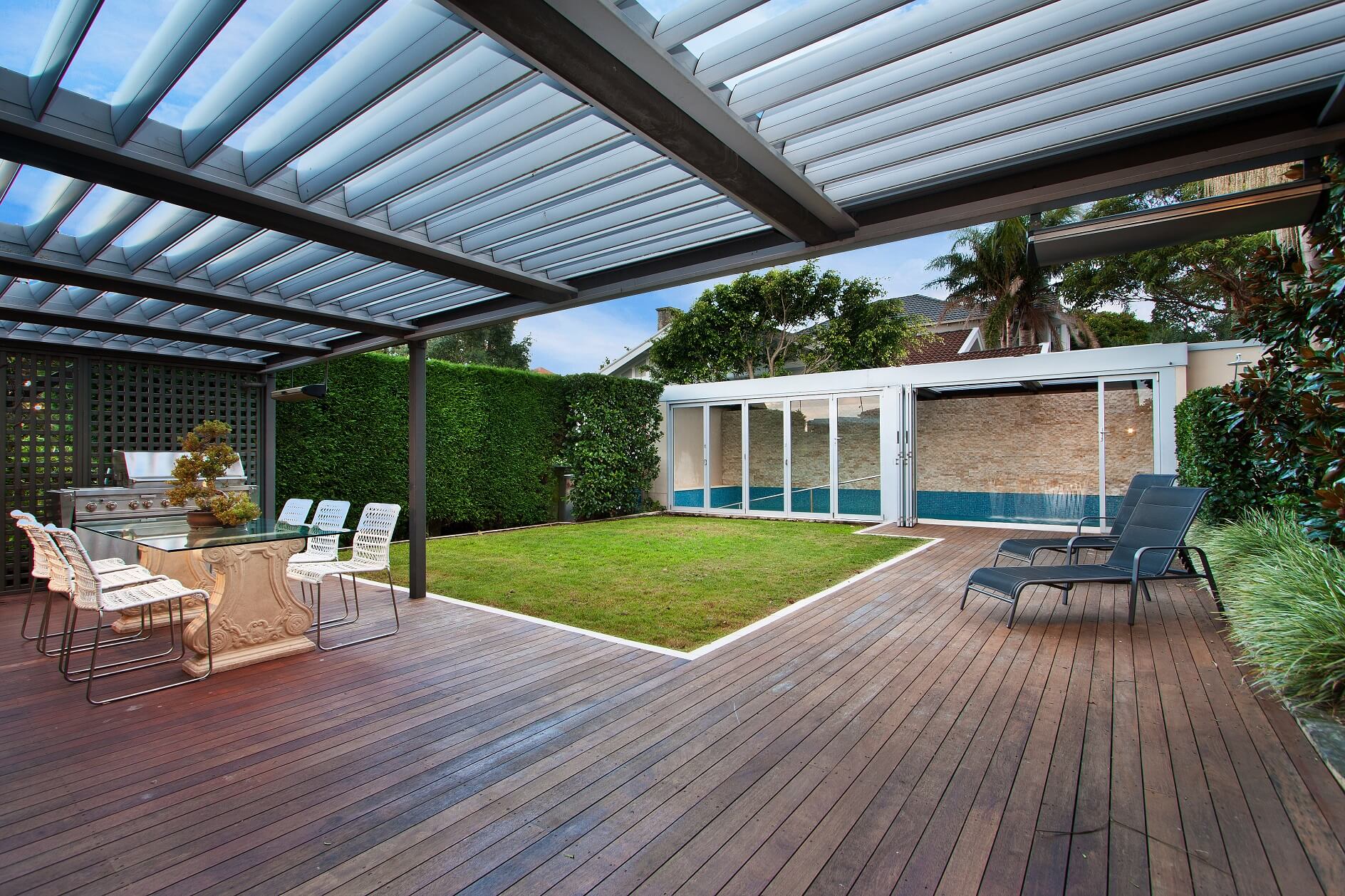 A deck can be altered in a variety of ways. A vast variety of styles, colours, stains, frameworks, materials, and embellishments are available for you to choose from. Simple decks with a few chairs are preferred by some homeowners, while others go all out with built-in grills, tables, and even stereos.
The additional storage space that decking offers for outside use is one of the best-kept decking secrets. A shed or storage room may not even be required if the area beneath the deck is waterproofed and used as a basement.
A Wide Range of Decking Materials Are Available
A wooden deck has a beautiful appearance and may be used for relaxing and socialising.
Wood decking that is high-quality, aesthetically pleasing, and low-maintenance is just one of the solutions offered by Brisk Landscaping in Truganina. Brisk Landscaping has been Truganina's go-to decking provider for many years because of our in-depth understanding of wood, our capacity for project management, and our commitment to client happiness.
Additionally, we provide a huge variety of composite decking and associated landscaping products that can be used to build decks on land or in the water, are made from materials that are 95% recyclable, and give you a tonne of design flexibility.
FAQs About Decking in Truganina
Timber decking is made of real wood, whereas composite decking is made of a wood-plastic mixture. The biggest difference between the two decking options is this. It is well known that composite decking outlasts and needs less upkeep than wood decking.
In Truganina, the size of a deck and the calibre of the materials used to make it directly affect the overall cost. The typical cost of a deck is from $100 to $450 per square metre. For more complicated designs, the price per square foot can reach $500.
A composite deck is easy to clean with only soap and water. Before you begin cleaning, always be sure to read and abide by the manufacturer's instructions, regardless of whether you're using a power washer or a gentle detergent.
Due to its enhanced traction, increased durability, and minimal care requirements, composite decking is a fantastic replacement for conventional hardwood decks. It doesn't require expensive finishing procedures and is easily accessible in a variety of hues and designs.
Depending on the type of wood used and the level of upkeep given, a hardwood deck can last anywhere between 10 and 15 years.
Choosing the right wood for a deck can depend on a variety of factors, including cost, texture, and personal preference. There are also accessible composite materials and common hardwoods including mahogany, redwood, and cedar.
If you want your wood deck to last for many years, frequent maintenance is imperative. It is necessary to scrape, sand, seal, and stain the wood before refinishing or replacing boards and joists.