Landscaper Caroline Springs – Landscape Construction & Design Services
When installing a swimming pool in your yard, there's much more to the activity. It requires a significant amount of landscaping in Carolina Springs rather than simply putting it in the ground and pouring water in it with chlorine.
When it comes to building a swimming pool, you need the assistance of a professional landscaper in Caroline Springs. If you did not know, coping is the edge or cap placed around the top rim. You might have also heard that it is referred to as pool edge pavers or pool edging. Besides, it separates the entire pool from the adjacent surface area and protects the whole structure of the pool.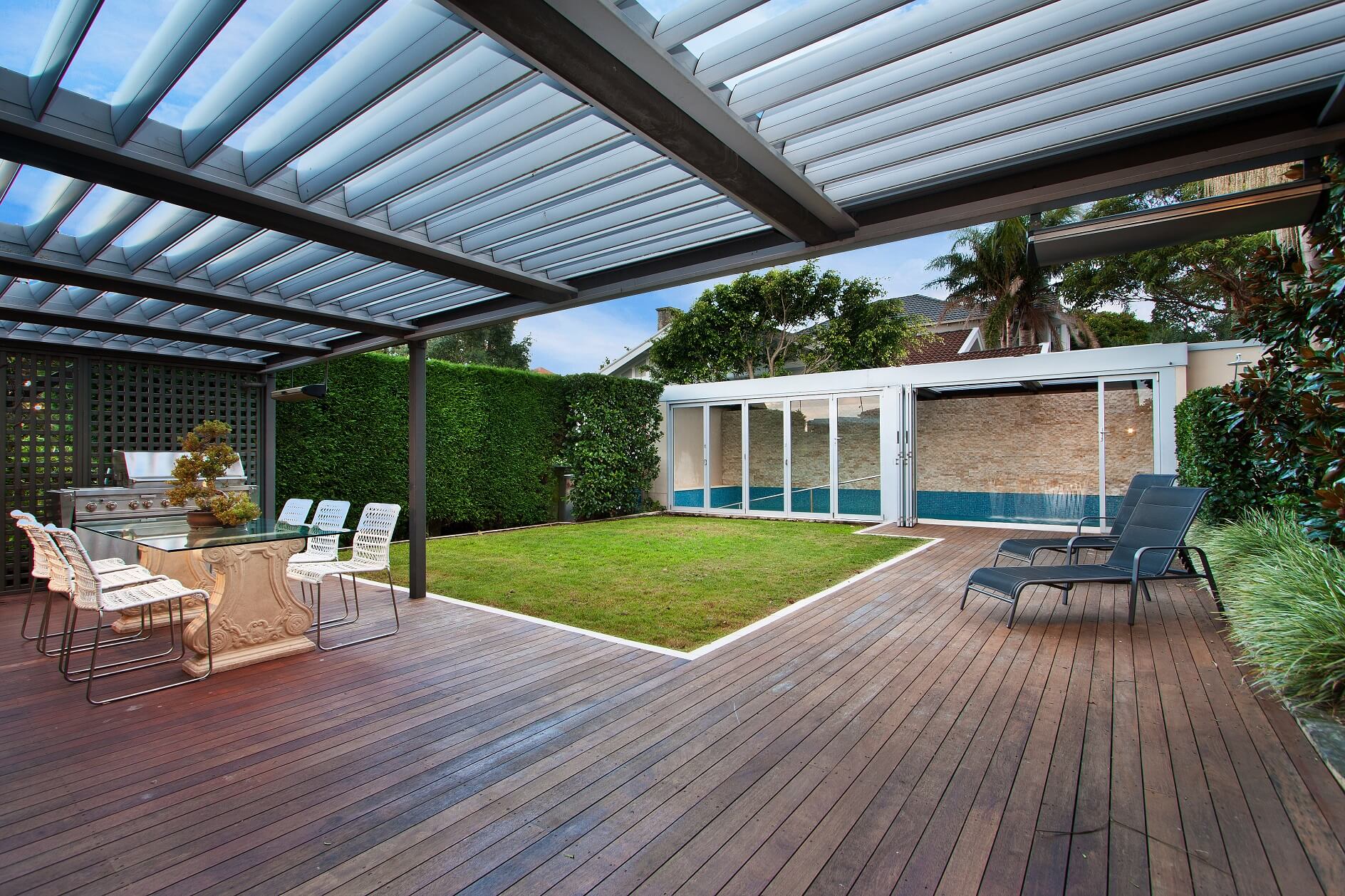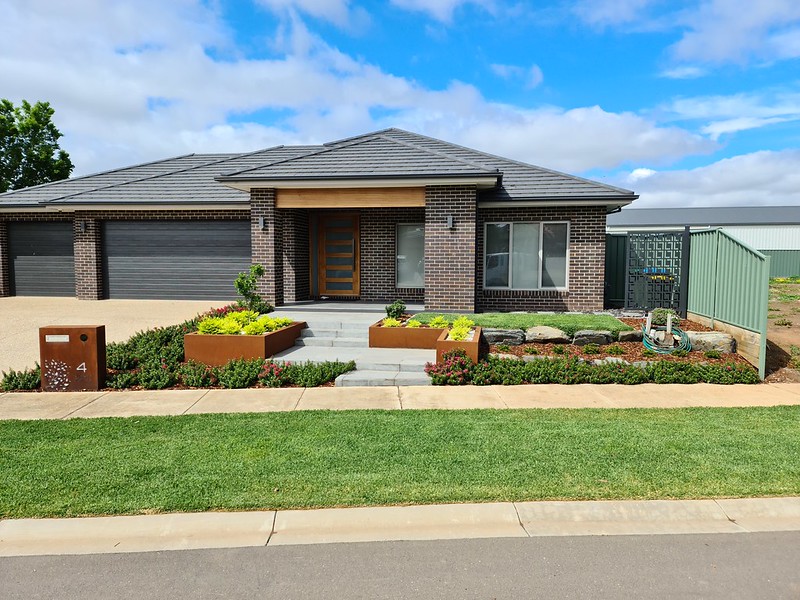 A Landscaper in Caroline Springs is the Right Person For the Job.

Visually, pool coping determines the pool's edge. This can be one of the standalone features similar to garden bed edging or incorporated into the decking or paving around the swimming pool. Pool coping also comes in various finishes, and selecting an adequate one for your pool relies on the look you wish to achieve. Some of them are:
Square Edged – This is the most famous coping option offering a modern look.
Drop Down Facing – This facing provides the pool with a seamless finish, primarily hiding the rim and offering a look that the rim and water are flush.
Tumbled Edge – This edge enables a rustic appearance.
So, what are you waiting for? If you wish to perform landscaping in Caroline Springs, this is the time for you.
Our Customer Service Promise
Our aim is to make our clients happy with their landscaping designs and with the whole building process. We want our Caroline Springs clients to be secured and happy with the development of their outdoor areas. That is why we will be with you from the very beginning to the end of the project.
We understand that circumstances change and that clients want to know what is going on with their outdoor developments, which is why we dedicate ourselves to making our Caroline Springs clients as happy and secure as possible.
If you are interested in landscaping services in the Caroline Springs area, we encourage you to get in touch with us. One of our expert landscapers will be able to answer any enquiries you may have!
Brisk Landscaping is the best landscaper in South Kingsville that offers a variety of landscaping services. Your search for the best landscaper in Point Cook ends here. Brisk landscaping's professional teams allow us to do the best landscaping in Truganina. Whether it is pergola design or paving, we offer best landscaper in Point Cook
SERVICING MELBOURNE WIDE
1300 027 475

info@brisklandscaping.com.au
CONTACT INFROMATION
Email us for any inquiry you have.
FAQ about Landscaping in Caroline Springs
There are several benefits to using a professional landscape architect. Your home, lifestyle, and aesthetic choices will all be taken into account as they expertly craft a plan just for you. Because it draws from the fields of the arts, ecology, architecture, engineering, and horticulture, landscape design is complex and challenging. A garden is an ever-changing ecosystem that needs constant attention. In contrast to working with Brisk Landscaping's landscape designers and builders during the actual installation, spending time doing so at the planning phase, when you may analyse multiple options and make revisions on paper, can save you time and money. 
You can get quotes from contractors and realise the full potential of the space with the help of the thorough blueprints created by the Brisk Landscaping team.
In addition to ensuring a high standard of installation, we also provide savings on plants and gardening supplies as your garden develops.
Seasonal changes are a common occurrence in landscapes. It's best to start gardening and other outdoor chores in the spring. We embark on several large-scale landscaping jobs during the warmer months. Fall's gentler temperatures are perfect for the trees and plants. However, we are available year-round to accommodate your hectic schedules and special needs.
When planning outdoor spaces, it's crucial to keep public safety in mind. In the following paragraphs, we will compare full-time and part-time workers and highlight the key differences between the two.
Serious landscapers never cut corners when it comes to safety. This is why we prioritise the safety of our staff and visitors so highly.
We will illuminate and/or fence off any places with holes or drops to ensure the safety of our workers.
We follow all safety procedures, including stowing away equipment and tools when they are not in use.
If we don't have to watch out for unprepared locals, we can get more done.
Please let us know in advance if you will require access to any part of your garden while we are doing landscaping. You and your spouse will be safer if we do this.
The scale and breadth of a landscaping project depend on the specifics of the job at hand. Timeframes ranging from three days to three months are possible.
You've probably seen how in as little as three days, a landscape may be drastically transformed by efforts as easy as laying grass or maintaining trees. It could take several days to weeks to construct a large deck or verandah.
Get together with our landscaper ahead of time to discuss expectations and schedules.
Yes, without a doubt. Keep in mind that a professional landscaper would most likely know more about this than you do, and that some landscaping materials may not suit your tastes.
Since you intend to spend so much time in your garden, it is crucial that we construct it to your specifications.
We'd offer a range of design and build alternatives, as well as price points, to meet the needs of different segments of the market. The next step is for us to collaborate on a strategy.
Although a buyer's final decision may be influenced by a number of different factors, one thing is certain: they will examine your lawn and outdoor area to get a sense of how well you have maintained the house, and any appealing additions will add undeniable appeal that may help your home stand out from the competition.
The price of landscaping services for a single-family home can vary widely. While it's possible to spend as little as $100 per month on lawn and garden upkeep, a professionally designed and installed landscaping may cost $5,000 to $10,000 or more. The ultimate price will depend on the scope of the work, the landscaping and other elements you want, and the level of assistance you require.
To produce a well-planned and visually beautiful outside space, the landscape design process entails a number of processes. An outline of the procedure is given below:
Initial consultation: We'll have a face-to-face meeting to talk about your objectives and vision for the property. We will research the options while taking your preferences and available budget into consideration. We will offer a proposal for design services that outlines the scope of the work to be done and the anticipated costs if we are confident in our ability to collaborate.

Site measurement: This method entails taking photographs, analysing the soil, researching building regulations, and keeping an eye on the sun, shadow, and wind patterns. Any drainage difficulties, noise issues, or privacy issues will also be emphasised. We will also decide whether to transplant, remove, or keep some elements of the current plant population.

Conceptual drawings with client feedback: After the base layout is complete, we will create one or more design concepts for your consideration. To choose a design concept and direction, we might also consult photos, prior work, or book illustrations.

All desired site elements, such as patios/decking, walkways, fences, play areas, outdoor kitchens, water features, lawns and planting beds, trees, and general plant materials, will be finalised at this point. Additionally, we'll establish the requirements for the landscaping components and, if necessary, create a plan for landscape lighting.

The landscaping tasks will then be our next area of focus as we strive to complete the job on schedule and within a strict budget.
These actions allow us to guarantee that the landscape design we provide for you satisfies your needs and improves the aesthetics of your outside space.
The advantages of working with a landscaper who is certified and insured are protection, assurance of professionalism and quality, adherence to the law, liability insurance, and property protection. While making sure the project complies with rules and standards, it protects you from risks, liabilities, and potential financial losses. By requesting references and an insurance certificate, you may confirm their credentials and insurance coverage.
Please don't hesitate to enquire about Brisk Landscaping's credentials and references at any time during the project. We have a complete licence and insurance.
If you want advice on gardening, landscaping, or choosing plants, you can get in touch with us for a consultation.
In terms of coverage, Brisk Landscaping has all of Caroline Springs covered. Any size project is within our capabilities. If you are ever in need of a landscaper in Caroline Springs, feel free to contact me.