Landscaper in Moonee ponds
Welcome to Moonee Ponds, Melbourne's luscious gardening paradise! Brisk Landscaping services, located in the centre of this thriving neighbourhood, provide a stunning fusion of imagination, skill, and the beauty of nature. 
We take delight in creating beautiful gardens, peaceful walkways, and alluring outdoor decks and verandahs thanks to our profound grasp of the local environment and love for altering outdoor areas. Our hard working crew in Moonee Ponds is prepared to make your landscaping fantasies into a mesmerising reality, whether you're looking to revitalise your home retreat or add an enchanting touch to your commercial property.
Call a Landscaper in Moonee ponds Today!
The landscape architects at Brisk Landscaping can create anything from a modern pergola or outdoor patio to a vintage outdoor patio for your commercial or residential property. Additionally, if you're unsure about which design would best fit your house, let the staff talk with you and come up with some suggestions. If you have the right direction and a range of options to choose from, making decisions will be easier.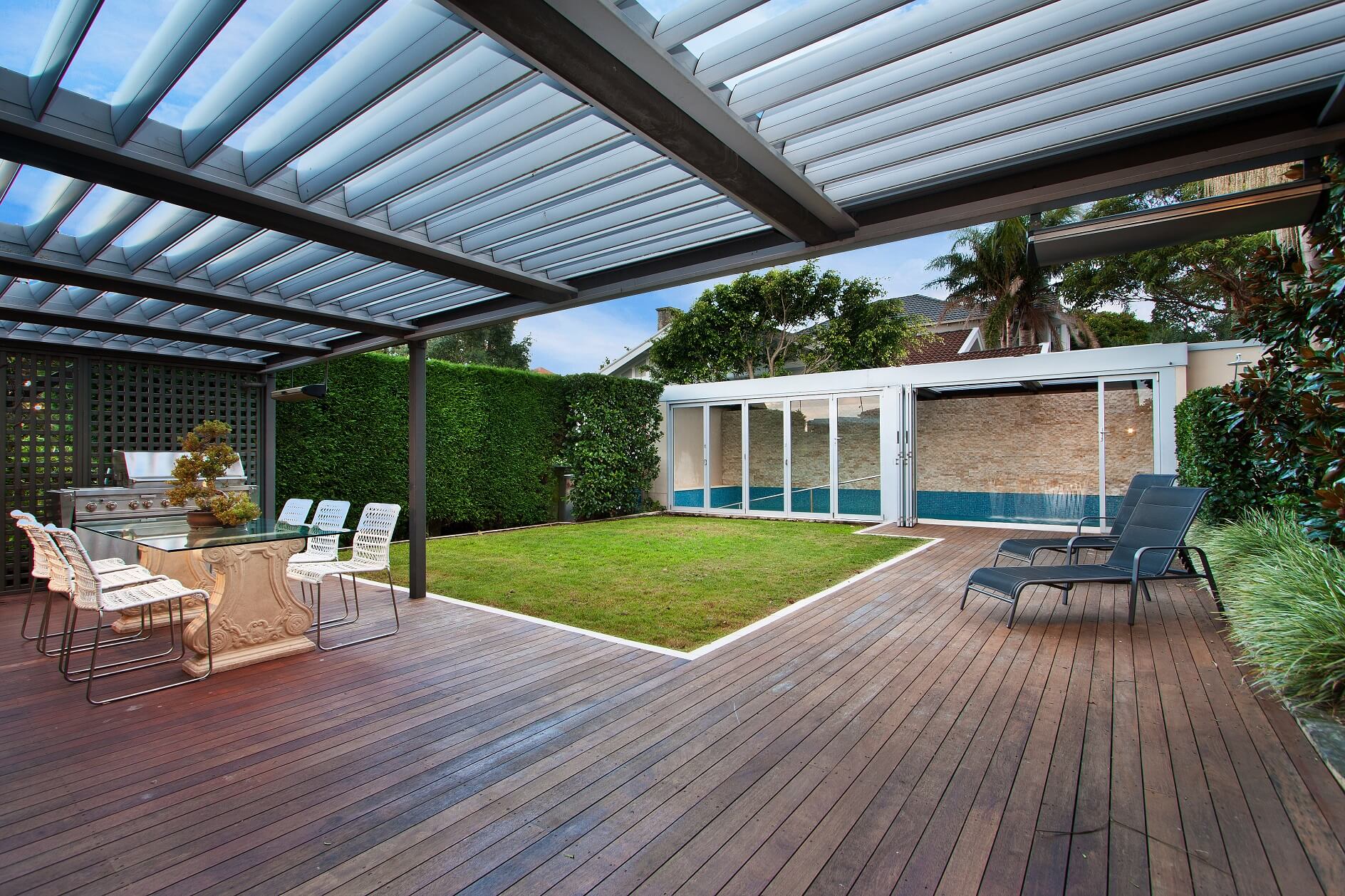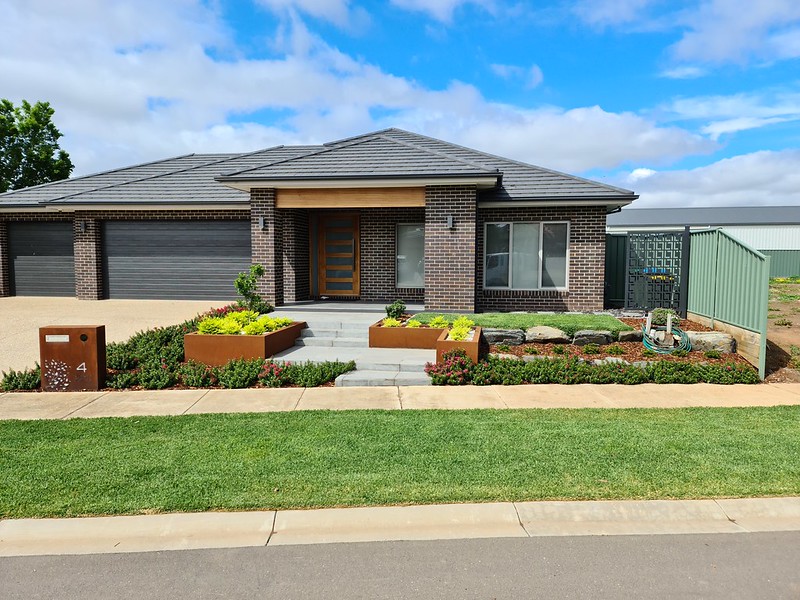 Moonee Ponds, it's worthwhile. Moving on, our patio designers and builders may construct outside landscapes utilising materials like: Contact Brisk Landscaping right now for the most trustworthy, respectable, and knowledgeable landscaping business in Moonee Ponds. One of our knowledgeable experts can answer any questions you may have about landscaping.
Decking

Pergola

Verandah

Pool Landscaping

Lawn Care

Synthetic Lawn

Water Feature
Building a commercial or residential property is no easy feat. It requires tenacity, accuracy, expertise, and other traits. In this case, our personnel may be of assistance. Any landscaping job in Moonee Ponds may be streamlined and made easier with the assistance of Brisk Landscaping's team of professionals.
Our Customer Service Approach

Our team of professionals is dedicated to providing the best customer service to each and every Moonee Ponds client in addition to being conscientious, talented, and experienced. We put a lot of effort into helping our clients with all of their concerns and demands while guiding them through the whole process. We always work to provide our clients the best advice and support possible for their outside areas.
Apart from Moonee ponds, Brisk Landscaping also offers a wide range of landscaping services for Flemington, Aberfeldie and Brunswick West.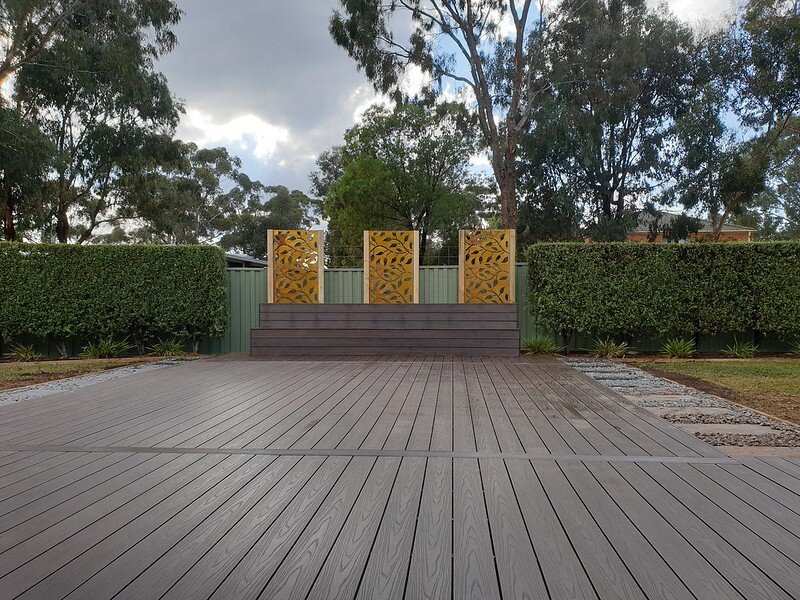 SERVICING MELBOURNE WIDE
1300 027 475

info@brisklandscaping.com.au
CONTACT INFROMATION
Email us for any inquiry you have.
Client Reviews
The team did an outstanding job in verandah designing and installing new gardens, relaying turf, and completing a stunning sandstone wall. The verandah was completely transformed into a nice outdoor entertainment area - truly first class!!
The project was relatively small, but it required intricate decking design. We were quite happy with the finished decking area. It was a great decision to use Brisk landscaping for our backyard decking build.
Paula Alexander
2023-04-28
The guys at Brisk Landscaping were friendly, professional, and paid great attention to details. They were able to create a luxurious custom-made playground according to our specifications.
krishna chaitanya Kanugovi
2023-04-18
Quality work at a reasonable price is a rarity these days. Brisk landscaping's Jamal and team offers just that for your home. Recently Jamal and team did my verandah, courtyard and back yard sit out. I must say I am extremely satisfied with the way my backyard looks now. Thanks Jamal.
Productive, efficient and professional, what else can you ask for in a business! Our garden looks amazing! Thank you so much to Jimmy and the team. I wouldn't look anywhere else!
Mikayla Thiele
2022-12-01
Very impressed with the job they did with our yard, they got it done quickly and did an excellent job, couldn't recommend enough
Abdul khalek Abou abboud
2022-10-06
The best 💯💯
Khaled Elhouli
2022-08-30
Awesome work and ideas, great with prices, as well as really enjoyed the company of his team and himself. Shows great responsibility and effort towards my home, love the new decking as well as back and front lawn. Thanks brisk team 👌🙂
Melanie McCann
2022-08-15
Jamal and his team did an excellent job of turning our backyard into a beautiful space. I had plans already drawn up by another landscaper who quoted us an astronomical amount to complete the project. I chose Brisk after seeing the many beautiful decks and verandas they'd completed. And after consulting with Jamal - I just got a great vibe from him. Jamal was patient and flexible when we decided to add additional work to the project (deciding mid way through to excavate the entire backyard and lay new turf). He went to great lengths to ensure we were happy throughout. His carpenters had great attention to detail - creating a beautiful deck for us (thanks Jay and Nathan!) Once they got started, the project moved very quickly, with the team working long days to get things finished. Thank you Jamal and team for creating a beautiful outdoor space for us that we'll enjoy for years to come.
Thanks Jamal, we really loved your work and creative approach in our backyard project. I would be happy to recommend your service to anyone who is looking for a backyard or lawn makeover.
FAQ about Landscaping in Moonee ponds
There are several benefits to using a professional landscape architect. Together, you will develop a plan that is unique to your situation and tastes. Because it draws from the fields of art, ecology, architecture, engineering, and horticulture, landscape design is complex. A garden is a living ecosystem that needs to be cared for on a regular basis. Time and money can be saved by consulting with Brisk Landscaping's landscape designers and builders as early as possible in the project's development. You can compare several strategies and make adjustments on paper before ever starting the actual project. 
The Brisk Landscaping crew will draw up thorough plans to assist you get bids from contractors and make the most of the available space.
Discounts are available on fertiliser, pots, and seeds, in addition to our professional installation services.
In nature, seasonal fluctuations are frequent. Spring is the best season to start outside chores like gardening. In the summer, we do a number of significant landscaping projects. When the temperature falls in October, trees and other vegetation blossom. Nevertheless, we are available all year to fulfil your needs.
Planning outdoor spaces requires taking public safety into account. In the sections that follow, the key differences between a full-time work and a part-time one will be compared and contrasted.
Professional landscapers constantly practise the required safety measures. We value safety as a result, and we take several precautions.
We must install lights and/or barriers to ensure the safety of our workers in areas where there may be openings or fall.
All tools and equipment must be stored safely when not in use in compliance with our strict safety regulations.
We can do more if we aren't always on the lookout for dumb locals.
Before we begin landscaping, if you need access to a certain area of your yard, just let us know. You and your spouse will be safer if we do this.
The extent and duration of a landscaping project are determined by these factors. Three days to three months are only a handful of the many time frames that are available.
You have definitely seen the amazing change that irrigation and sod can bring about in only three days to a landscape. Building a large verandah or deck may take many days or weeks.
Our landscaper should be consulted in advance about timing and plans.
Yes, without a doubt. Get guidance from someone who is more educated about landscaping than you are if you want your yard to seem attractive, and be ready for the possibility that the landscaping materials you choose won't be widely available. 
Since we want to spend a lot of time in your garden, we will make sure that it satisfies your requirements. 
If we had a variety of design and construction alternatives, we could cater to a broad spectrum of clients at different pricing ranges. The next step is creating a collaborative strategy.
Prospective buyers will examine your lawn and outdoor spaces to determine how well you've kept them, and they'll put a greater value on homes that have undergone improvements they find alluring.
In Moonee Ponds, the cost of landscaping services may vary widely depending on a variety of factors. These variables include the size of the area to be landscaped, the intricacy of the design, the plants and materials used, and the specific services required, such as hardscaping, garden design, or grass installation. For larger, more intricate projects, budgets may range from a few thousand to many tens of thousands of dollars, while basic landscaping services normally cost between $50 and $100 per hour.
Landscape design is a multi-stage process with the ultimate goal of producing an outdoor space that is both visually pleasing and operationally beneficial. The steps may roughly be summarised as follows:
We'll have a face-to-face meeting to talk about your objectives for this property. We'll thoroughly look into it utilising the resources we have at our disposal while keeping in mind your particular requirements. If we decide to work together, I'll provide a proposal for design services outlining the whole procedure from start to finish.
This kind of site assessment includes taking photos, testing the soil, looking up construction codes, and monitoring how the wind, light, and shadow affect the area. Issues with drainage, noise, and violation of privacy will also be emphasised. We'll discuss which plants need to be moved, rejected, and kept.
The artwork is based on a concept that was enhanced using user feedback. We'll start working on a prototype that you can see once the framework is ready. While deciding on a design concept and plan of action, it may be helpful to find inspiration in other publications or works.
At this point, decisions and plans will be made about the patios/decking, paths, fences, water features, play areas, outdoor kitchens, lawns, and other plant materials. In addition, we evaluate your landscaping needs and provide any required outdoor lighting plans.
If we focus on the landscaping right now, we can finish the building on time and on budget.
The landscape design we provide for you will live up to your expectations if we abide by these rules.
Use only a licenced and insured professional landscaper to safeguard your safety and the safety of your property. By following the regulations, you may avoid danger, legal issues, and financial loss. Obtain references and a copy of their insurance to confirm their validity.
We always appreciate questions about Brisk Landscaping's background and client feedback. We are insured and have the necessary permits to do business legally.
Please get in touch with us if you have any questions about landscaping, gardening, or plant choices.
Brisk Landscape is the ideal option if you want landscaping services in the Moonee Ponds region. Any size job is no match for us. If you need a landscaper in the Moonee Ponds region, please get in touch with us by phone or email.